Where to find mental health support in Greenwich
Find out what mental health support services there are in Greenwich.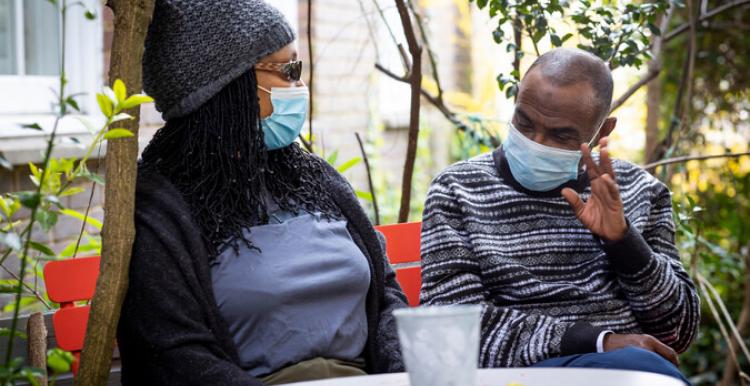 Where to get help in a mental health crisis
Mental Health Crisis Line: 0800 330 8590 (24 hour service)
The crisis line is a 24hr telephone service for residents of Bexley, Bromley and Greenwich who may be experiencing a mental health crisis. The crisis line provides an opportunity to talk to a mental health professional about your mental health crisis. The service also provides advice and information for carers, family and friends who may know someone experiencing a mental health crisis.
In an emergency you should contact emergency services by calling 999 or go to the Accident and Emergency (A&E) department of your local hospital.
You can also contact NHS 111 if you have an urgent medical problem and you're not sure what to do. NHS 111 is available 24 hours a day, 7 days a week.
Adult mental health services
If you think you are experiencing mental illness, the first step is to visit your GP. You may then be referred to the Oxleas NHS Trust who may arrange for you to see a psychiatrist.
Once your problem has been diagnosed, a care programme will be developed based on your needs.
Mental health teams
Oxleas NHS Foundation Trust's Community Mental Health Teams provide:
assessment and shared care - short term
recovery care - long term
drop-in services.
GP surgeries have direct access to both teams for their patients if a greater level of intervention is required again.
Adult mental health services
During normal working hours (Monday to Friday, 9am - 5pm) you can telephone the Greenwich Locality Mental Health Service on:
Ferryview Health Centre (Woolwich)
020 8319 5500
The Heights (Charlton)
020 8269 4110
If necessary, arrangements will be made for you to have an assessment.
Being as open and honest as possible, even though extremely difficult, is what has assisted me.
More mental health support
Time to Talk, a service provided by Oxleas NHS Trust takes self-referrals. Their team of therapists are based in Eltham, but can see patients at other centres throughout the borough. Greenwich Time to Talk offers free psychological treatment as recommended by the National Institute for Health and Clinical Excellence (NICE) guidelines for anxiety and depression. This is mainly cognitive behaviour therapy (CBT) and counselling. 
Bromley, Lewisham and Greenwich (BLG) Mind provide a range of free mental health services for you as long as you're a Greenwich resident registered with a GP.  
02088531735
CACT counselling in Greenwich is a counselling service for parents and carers of young people with disabilities living in the Royal Borough of Greenwich. Qualified and experienced counsellors deliver the free service which comprises a mixture of in-person and online & telephone-based sessions.
For more information, email counselling@cact.org.uk
Qwell – an anonymous tool and online chat with a wellbeing professional for adults
Child and adolescent mental health services (CAMHS)
If you are a parent and you have concerns about your child's mental health, please contact 0203 260 5211 Monday to Friday 9am-5pm.
Please contact the SLP crisis line on 020 3228 5980 Monday to Friday 5pm-10pm and Saturday to Sunday 9am to 10pm.
For all other times please contact the Oxleas Urgent Advice line on 0800 330 8590. Please also note that support is available via Kooth(external link).