In May 2018, Healthwatch Greenwich used our power of Enter and View to visit Briset Corner Surgery.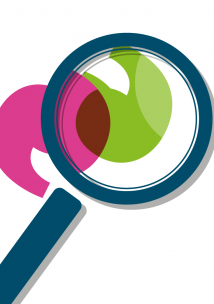 Briset Corner is a GP practice located on Westhorne Avenue, Greenwich. It has approximately 2500 registered patients. Clinical services are provided by one GP partner, one locum GP and one nurse.  Administrative services are provided by the Practice Manager. The Care Quality Commission last carried out an inspection of Briset Corner Surgery (also known as Dr Surinder Sennik's surgery) on 23rd June 2016, with the report published on the 24th February 2017. Briset Corner was rated 'good' on safety, caring, responsiveness and leadership, with 'effectiveness' being rated as 'requires improvement'. Overall, the surgery was rated as good. On the day of the visit, we spoke to 6 patients over 2 hours.
Summary of findings
Premises
The surgery is set behind a main road, and the practice entrance is in a small alleyway and is easily identifiable. The outside of the building was pleasant and clean, with hedges surrounding the surgery which were well-kept. There are easy transport links to the practice, as there is parking on the road behind and a bus stop located just in front on the main road. There was wheelchair access on entering the surgery as a ramp led to the main reception area and there was an electronic door. On entering the surgery, it was clear who to speak to and reception staff were friendly and professional. Although there was good wheelchair access upon entering the practice, the inside button to open the electronic doors when leaving the surgery did not appear to be working. There was not much privacy when talking to reception staff as the window is based directly in front of the waiting area. There was no electronic check-in available and the waiting times were not displayed.
Waiting for an appointment
The main reception area was clean and tidy, as was the accessible toilet which was next to the main seating area. There was a lot of information organised onto notice boards around the waiting area. Although we did not see any information published in accessible formats, we were pleased to see a sign which offered: 'if you need information available in other formats, please ask'. There was not much signage around the surgery, but the waiting area was small enough that this did not seem to be a problem. Similarly, there was no electronic call system, but the receptionist was calling patients in individually which seemed to work given the size of the practice. The waiting area was very small and although it was clean and tidy, it felt quite dark and the furnishings and decoration slightly worn out. There were no hand sanitisers available and no signage advertising a hearing loop. There were also no staff pictures with staff names displayed. The waiting area was not particularly child friendly, as it was a very small space and it lacked a children's area and toys. Although there were lots of signs and notices on display, a few were out of date, some by many months. The surgery's latest CQC report also did not appear to be on display, or any information about translation services available in the practice.
Ways to feedback
We could not see any comments or suggestions box in the main waiting area or in the entrance. Similarly, we did not see any advertisement or information about the surgery's Patient Participation Group (PPG). The only advertised means of feeding back (a poster for a patients and carers forum being held by NHS Greenwich Clinical Commissioning Group) was five months out of date.
Access and hygiene
Everyone we spoke to told us that access to the surgery was good and that it was generally clean and hygienic. One person did comment that the interior could do with a refurbishment and modernising, as it was quite out of date and had a lot of wear and tear.
Appointment booking and punctuality
Everyone we spoke to was happy with how long it took them to get an appointment. Most people told us they could get one on the same or next day, and one person was pleased to tell us 'they know me, and they know how unwell I get, so they look after me and make sure I get an appointment quickly.' We also asked patients whether they were seen promptly at their appointment time. The feedback for this was mixed. We were told by one person 'no, [the GP] always comes twenty minutes late', but he did not mind waiting as he had come to expect it: 'you're ready for that, I bring a crossword with me'. Others told us that appointment punctuality was 'pretty good' or 'near enough'; one person rated it as poor, and another as excellent.
Treatment received by staff
Most people we saw were satisfied with the treatment they received from the GP. One patient told us 'I try to see the same GP every time, he's very good'. Another said that other patients he knew had expressed varying feelings about the GP, but that he himself was very happy with him and had moved surgeries so that he could stay under his care, even though it was a longer travelling distance than his nearest surgery. This patient, who was diagnosed with a serious long-term health condition, also told us: 'I feel like [the GP] would do anything he could to keep me from dying, which is good enough for me'. However, another patient we spoke to was quite unhappy with the treatment she had received at the surgery. She felt that a diagnosis she had been given by the doctor had not been explained properly, and ought to have been fed back in more detail to her. There were also mixed responses when we asked patients how they felt about the treatment they received from the nursing staff at the surgery. Most people told us that the treatment from the nurses was 'very good', but one person observed there had been a high turnover of nursing staff and they could not keep up with who the nurse actually was. Another patient felt that the nurse he had seen was 'very nice' and had a 'lovely bedside manner' but was concerned that on a previous visit he had told the nurse that he was feeling suicidal, and her response had been to tell him to talk more to God. Everyone we spoke to felt that treatment received by the reception staff was 'good' or 'very good'.
Involvement in decision making and information provision
Most people we spoke to felt that clinical staff were either 'good' or 'very good' at involving them with decisions about their care, and in providing information. One person told us '[the GP] always has time to answer any questions if I have any'. However, the patient who had received insufficient information about her diagnosis accordingly rated the clinical staff as 'poor' for providing information. Two people we spoke to had heard of the practice's Patient Participation Group but were not members. 
Medication and prescriptions
Everyone we spoke to felt that it was easy to get their prescriptions through the surgery, rating it as either 'good', 'very good' or 'excellent'.
Overall satisfaction
Everyone we spoke to rate the surgery overall as 'good', 'very good' or 'excellent'. One person told us that the service 'is brilliant'.