Sexual health services in Greenwich
Looking for information on STIs, contraception, HIV or other sexual heath advice? There are local services in Greenwich that can help.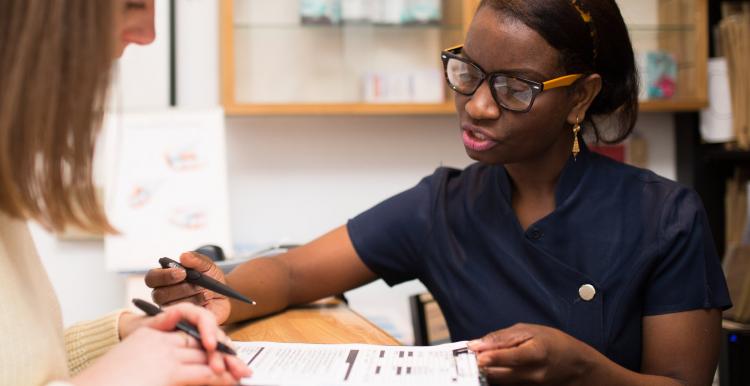 Local services for sexual health support
Greenwich Sexual Health
https://www.greenwichsexualhealth.org/
Services:
Sexual Health Helpline 
For information about Greenwich Sexual Health services, for your sexual health testing results, or for support and advice, please ring our Sexual Health Office on 020 8305 5005. Open from 10:00am to 6:00pm, Monday - Friday excluding bank holidays.
 
Young People's Services
If you are between the ages of 13-24, and need support or advice around your sexual health, please ring the dedicated young person's helpline on 020 8305 5001.

The Young Person's Helpline is open from 3:00pm to 5:00pm, Monday - Friday excluding bank holidays.

You can Order an online Chlamydia and Gonorrhoea Test, which will be sent directly to your home for free.

You can have Free Condoms Sent to your Home by Registering for Free Condoms here.
 

Sexual Health Clinics
Greenwich Sexual Health Clinics are currently closed to walk-in appointments. If you need an urgent sexual health appointment, please call our Market St Clinic on 020 8301 8920 and choose option 1 to talk to a nurse. You will then either be advised what to do, or be offered an appointment.
 
Online Sexual Health Testing
If you are a resident of the Royal Borough of Greenwich, you can order an online sexual health test.
Lewisham and Greenwich NHS Trust
https://www.lewishamandgreenwich.nhs.uk/sexual-health/
Sexual Health Services in Greenwich are run from the Trafalgar Clinic in Woolwich. 
Testing for sexually transmitted infections (STIs)
If you do not have symptoms
If you do not have any symptoms and want a routine STI screen please go online and order a free, discreet home test kit which will be delivered to your door. This is an easy and convenient way to test for a range of STIs. 
Register your details and answer a few questions about what type of sex you are having
Order your test kit – it will be sent to you quickly and discreetly (there will be no identifying marks or logos on the packaging)
Take your samples and place it all back in the box, seal it up and pop it in your nearest post box as soon as you can. The results will be sent to you in via the option you chose when registering, ie text message or email
Ordering your test
If you receive a positive result, do not panic – the company who process the home testing kits will advise you on what to do next, or you can call your nearest clinic for advice.
If you have symptoms
If you have symptoms of any STI, or you are unsure whether you have symptoms, please call us to discuss your testing and treatment options.
For information on sexually transmitted infections including symptoms and treatment, please visit the NHS website.
Further information and support
Brook.org.uk – useful information for young people about STIs

Pitstop PLUS – tailored information for men who have sex with men. 
Oxleas NHS Foundation Trust
http://oxleas.nhs.uk/services/service/contraception-and-sexual-healt/
Oxleas are not offering walk-in slots, but they are providing appointment slots.   
Please ring 020 8301 8920 option 1 to talk to a nurse. You will then either be advised what to do, or be able to book an appointment. If you are running low on your contraceptive pill we may be able to prescribe and post them to you. 
The lines are very busy at the moment, if you do not get though please keep trying.
Oxleas are not currently offering STI screening if you have no symptoms – please go online and order a home-screening kit. 
Free condoms, lubricant and dental dams are available. 
See all the sexual health services at Oxleas NHS Foundation Trust