Preliminary Review of Greenwich CAMHS
Healthwatch Greenwich has spent the last few months talking to commissioners, service providers, social workers, foster carers and young people to identify key trends within Greenwich Child and Adolescent Mental Health Services (CAMHS).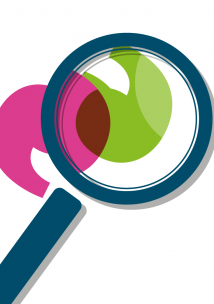 Summary
This report sets out Healthwatch Greenwich's preliminary review of Greenwich Child and Adolescent Mental Health Services (CAMHS). An analysis of comments received by Healthwatch Greenwich over the last two years from our public engagement events, indicates that CAMHS may not be responding as effectively as it could to the needs of children, young people, and their families. As a result, we have identified this as a priority for Healthwatch Greenwich. This report is phase one of a two-stage approach. Phase one has identified key themes emerging from our initial engagement with service users and providers.
In drafting this report, we have identified core principles and requirements we consider to be fundamental to creating a system that properly supports the emotional wellbeing and mental health of children and young people.
The core principles are:
• Equal and fair access to services.
• Good connections across the system, between children and young people's services, Public Health, the NHS, social care services and Primary Care services to provide a wraparound service.
• As long as a child is engaged with CAMHS, they will receive the service that best meets their needs.
CAMHS caters for children and young people who have difficulties with their mental, emotional, or behavioural wellbeing up to the age of 18. Once they have reached 18, they may then move into adult mental health services following a period of transition (usually beginning around six months before their 18th birthday).
Children and young people may need help with a wide range of issues at different points in their lives. Parents and carers may also need help and advice to deal with behavioural or other problems their child is experiencing.
Over the last few months, we have been able to speak to the following.
• Oxleas NHS Trust – CAMHS operational Manager
• Royal Borough of Greenwich - children and young people's service – looked after children and fostering staff
• Greenwich Clinical Commissioning Group (CCG) - CAMHS commissioner
• Oxleas NHS Trust - young people using the services
• Royal Borough of Greenwich - foster carers
• Royal Borough of Greenwich – young people on the Children in Care Council.
Key Findings
Set out below are our main findings from the different groups. We recognise that phase one is an exploratory examination of some of the experiences of service users and providers. It is our intention to undertake further in-depth consultation with users, parents, and carers.
Access: 
Young people entering the care system were often not able to access mental health support immediately, and instead had to wait until the placement was 'settled'. Social workers have recognised the need for immediate intervention in some cases, especially those with a history of trauma, and now approach CAMHS with these cases stating there are 'no plans to move' [the young person] rather than saying the placement isn't settled.
CAMHS have previously expected details of the whole family history before they could start to work with a young person, which can take several months to access, especially if the young person has moved from another Borough or changed placements a lot.
• It is recognised that sometimes children do need short term crisis work and this can be difficult. This is different from knowing when the right time is to really start digging into past trauma.
• It is a challenge for children and young people's services to provide suitable support as some children never really settle, especially if they are a late entrant into CAMHS at an older age, and they don't have time to settle into a new home. There is a growing need to work with children that have experiences trauma as well as diagnosed mental illness.
• During the session with the fostering team, we were informed that the key performance indicator (KPI) for CAMHS is 12 weeks from referral to assessment, then a further 18 weeks from assessment to treatment. Oxleas NHS Trust states that the KPI is actually eight weeks from referral to assessment then a further four weeks to treatment. Unfortunately, these KPIs are not always being achieved.
• Other issues which may delay or prevent treatment include:
-Children and young people who don't want to see a practitioner or receive treatment.  
-Young people forgetting or not being brought to appointments - this is especially true with families who have complex lives. 
-Children and young people needing to attend CAMHS services, rather than having the services come to them or happening in a place where the child feels comfortable. 
-A limited number of treatment methodologies. For example, an over reliance on short course cognitive behavioural therapy (CBT), which may not be appropriate in many cases.
Transition to adult services: 
This can be hard for a young person as the threshold for adult services tends to be significantly higher than for CAMHS. This means either; they receive treatment and support as a child, but don't meet the threshold for adult services so don't receive anything or, the kind of services they can access as an adult are less supportive, and potentially traumatic for an 18 to 20 year old.
Young people are not always proactive in seeking support and as they transition into adulthood, it becomes much more unlikely for anyone to reach out to them. It therefore becomes dependent on the young person recognising their own need for help/ support.
Other services can be put in place to encourage a young person who is not receiving support, for example, young people can be encouraged to go the gym. This can then become a more holistic approach to emotional wellbeing. Social workers and foster carers do try to signpost young people towards other services when they approach 18, but they do not generally receive the same type of support they did as a child.
There is a national Children and Young People transitions (CQUIN) which mandates that at least six months before an ending all involved will be working on a plan for transitioning the child into adult services. This appears to be working well but the onus is on the young person to share this information with professionals. Many of the colleges and universities are unaware of the student's mental health issues until they have a crisis.
Social workers have commented that they don't often hear young people say that they need to carry on with mental health services at 17/18 (CAMHS is commissioned up to 18). Instead it's more common for young people to return at 23 to 25 years old and say that they need services. This suggests that a light touch transition, extending the age range for CAMHS to 25 whilst keeping in contact with care leavers for a prolonged period, would allow them access back into services when they're ready.
Recommendations
Royal Borough of Greenwich (RBG) and the Greenwich Clinical Commissioning Group (CCG) should:
1. Access for seldom heard groups
• Undertake a health equality audit to identify if the current policies and procedures have any impact on the take up and use of CAMHS by children and young people, parents, and carers from BAME and seldom heard communities.
2. Children and young people's services
• Provide an update in response to the Government's review of the Children and Mental Health Services (phase one) and the CQC review.
• Respond to foster carer requests for access to training and provide an update on accessing training and development for carers and parents.
Oxleas NHS Trust should:
3. CAMHS
• Identify under what circumstances assessments and treatment can be undertaken at the child's home.
• Identify what additional support could be put into place for looked after children to receive services before their placement is considered 'settled'.
• Liaise with colleges and universities to investigate ways young people with mental health concerns attending further/higher education organisations can be better supported.