Director, South East London Healthwatch Report October 2020 – March 2021
This challenging role continues to evolve during the second wave of the COVID-19 pandemic, associated lockdowns, and the redeployment of CCG staff members to support patient care and the vaccination programme.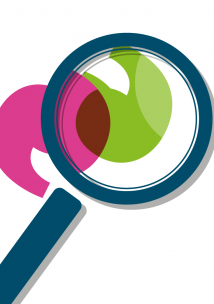 You can download the PDF version of this report here.
Table of contents: 
From 1 April 2020, the six (Bexley, Bromley, Greenwich, Lambeth, Lewisham, and Southwark) Clinical Commissioning Groups (CCGs) in South East London (SEL), all merged to form a new CCG at the regional level (https://selondonccg.nhs.uk/). This joint CCG is called NHS South East London Clinical Commissioning Group (the CCG). The CCG covers all south east London and is responsible for planning and buying our healthcare services and ensuring that we have good provision of care.
The six local Healthwatch across south east London (Bexley, Bromley, Greenwich, Lambeth, Lewisham, Southwark) are the independent enablers and champions of the public voice in health and care services in their respective boroughs.
The post of Director, south east London Healthwatch, was jointly created by the CCG and the six local Healthwatch to be operational from 1 April 2020 when the new CCG came online.  The post demonstrates a partnership commitment between Healthwatch and the CCG to ensure visibility and voice for local people in NHS South East London Clinical Commissioning governance and operations.  This post is a dedicated resource at the regional level that allows each local Healthwatch to maintain a local focus on delivery.  The CCG fund the role, and it is hosted independently by Healthwatch Greenwich.
When the merged CCG became operational in April 2020, I worked three days a week.  In October 2020, additional funding from the south east London Integrated Care System (ICS) meant my time was extended to 4 days a week.  This increase was for Healthwatch involvement in the ICS Information Governance Steering Group, the Digital First Programme Board, and the Data Usage Committee.
Requests for my time continue to increase. This challenging role continues to evolve during the second wave of the Covid-19 pandemic, associated lockdowns, and the redeployment of CCG staff members to support both patient care during the pandemic and the Covid-19 vaccination roll-out programme. 
This report provides an overview of work between 1 October 2020 and 31 March 2021.
The second wave of the Covid-19 pandemic meant that routine governance arrangements for the CCG were still stood down.  I used this time constructively to set up meetings and identify opportunities to build awareness of the importance of Healthwatch in providing collective community insight.
There is regular information sharing both to and from south east London Healthwatch, the CCG and ICS workstreams.
My work gives high-level visibility to the views of residents and citizens on the CCG Governing Body and through the engagement, equalities, quality, vaccine and primary care workstreams.  In practice, this means going to meetings.  Attendance and participation at meetings require good preparation.  Ahead of meetings, I review all meeting papers, contact the appropriate Healthwatch Chief Officers', draw agenda items to their attention, and build my understanding of local perspectives. I am then equipped with the information I need to ask questions, challenge presenters, appropriately, and share community insight gathered from SEL Healthwatch intelligence. 
I am active in commenting and raising issues that matter to patients at meetings.  Issues raised include concerns about the pace of change and lack of patient involvement in selecting digital tools, the involvement of patients and Healthwatch ahead of GP mergers and the transparency of the Committees to the public while governance arrangements were stood down.
From 1 October to 31 March September, in fulfilling my role, I participated in 103 meetings.  This number and the 89 meetings I attended from 1 April to 30 September 2020 means that the patient voice was present and participated in over 192 governance, strategy or operational meetings.
A breakdown of meetings is available on pages 2 and 3 of the report.
Healthwatch is a voting member and forms part of the quorum for the Engagement Assurance Committee (EAC).  The EAC monitors and a1ssures the CCG Governing Body that it is engaging patients and the public, and other key stakeholders in developing its plans and commissioning services.
Relationship development and active participation is ensuring that the profile of SEL local Healthwatch is recognised and respected by the CCG and other key stakeholders.  The extension of my role in the ICS Digital programmes provides evidence of this.  All the relationships developed allow me to share feedback and ensure that patient voice through Healthwatch quickly contributes to service development.  Examples include:
Using intelligence from Healthwatch Greenwich, Healthwatch Lambeth and Healthwatch Lewisham, I delivered a presentation on the Experiences of BAME people during COVID. This presentation gave CCG staff whom Healthwatch does not usually meet to understand the challenges faced by residents because of Covid-19.
Experiences of NHS staff gathered by Healthwatch Greenwich shared with the Equality Committee
The Covid-19 Mental Ill-Health Prevention Taskforce where through membership I shaped the Ambitions, identified SMART objectives, and supported South London Listens.  These activities will all feed into developing a 2-year action plan for the South London Mental Health Partnership. All SEL Local Authorities, South London and Maudsley NHS Foundation Trust and Oxleas NHS Foundation Trust are members. South London Listens – Mental Ill Health Prevention and Recovery Community Summit: Keeping Well South East London (keepingwellsel.nhs.uk)
As a Panel Member during the South London Covid-19 Mental Ill-Health Prevention Summit, responding to public questions on challenges of face to face engagement.
Using insight and intelligence from SEL Healthwatch ensures a broad set of views and a real benefit for patients in contributing to decision making processes and influencing health commissioning has occurred.  Evidence of this includes:
Intelligence from Healthwatch Southwark, Healthwatch Greenwich and Healthwatch Bexley is part of the data set for the SEL Commissioning review of ADHD and ASD services
Healthwatch Lewisham Accessible information Standard shared with Equality Committee to support understanding of the SEL provider baseline.
Sharing Healthwatch insights on myths and beliefs circulating among BAME communities, the ICS can counter inaccurate views on vaccination.  Healthwatch pushed for urgent engagement with faith leaders to support informed faith communities. 
Intelligence from Healthwatch Bexley and Healthwatch Lambeth insight into the provision for people with Learning Disabilities fed into the CQC Provider Collaborative Review.
Reports from Healthwatch Greenwich, Healthwatch Lewisham and Healthwatch Bexley used to inform the content of the ICS Covid-19 vaccination website as part of the SEL vaccine hesitancy campaign.
The biweekly meeting of the SEL Healthwatch Chief Officers and myself is now well established.  Attendance by chief officers is consistent, and the meetings are increasing in value.  I continue to facilitate, support and develop the meetings.  The meetings have provided a catalyst to share and build joint activity, joint approaches and discussions with commissioners/providers on issues of concern beyond a single borough boundary. For example:
SEL Healthwatch has agreed to link to each other's reports and websites to increase the reach and impact of our work. 
Healthwatch Greenwich and Healthwatch Lewisham's discussions with Lewisham and Greenwich NHS Trust about clinical letters.
An agreed position amongst Healthwatch Greenwich, Healthwatch Lambeth, Healthwatch Lewisham and Healthwatch Southwark following the sale by AT Medics of 8 south east London GP practices.
To encourage joint working at all levels, I oversaw the Healthwatch Staff Network development, which now meets quarterly.  Ongoing facilitation of these meetings is by colleagues from Healthwatch Greenwich and Healthwatch Southwark.  The latest meeting of the Network focused on volunteer development and support.
Our approach in south east London, promoting the use of intelligence from the diverse communities Healthwatch work with into the CCG and ICS programmes using my role, has been shared with Healthwatch colleagues in south west London, Buckinghamshire, Oxfordshire & Berkshire West and to the London network.
To underpin my role and Healthwatch involvement at the sub-regional level is a newly established south east London Healthwatch Patient Group. Members come from each borough. The Group ensures information flow and understanding of insight from borough level across south east London, complementing the challenge and scrutiny functions of local Healthwatch.
The 12 members of the Healthwatch Patient Group were recruited through an open and transparent process with interviews led by an Independent Chair.  Meetings are bi-monthly, and in addition to briefings from the Director, other stakeholders will be invited to discuss regional health issues or commissioning that needs public and patient overview.  During the first meeting in March 2021, the Terms of Reference were agreed upon, and there was a presentation followed by a robust discussion on the Health and Care White Paper.
I Chair the SEL Healthwatch Patient Group, and Healthwatch Greenwich provides administrative support.
I participated in an in-depth qualitative interview with the King's Fund in November 2020, exploring London's Integrated Care Systems (ICS) development, i.e., how Our Healthier South East London (OHSEL) have been working to improve and join up services, both before and during the first wave of the covid-19 pandemic.  During the interview, I highlighted how Covid-19 had exacerbated health inequalities and how changes to service delivery that arose because of the pandemic need more public engagement before becoming permanent.  The report can be found here Integrated Care Systems in London: challenges and opportunities ahead.
The publication of the White paper setting out legislative proposals for a Health and Care Bill (Working together to improve health and social care for all - GOV.UK (www.gov.uk)) will lead to the disestablishment of CCGs.  This change in structures offers both opportunities and risks to Healthwatch influence at south east London level and our future inclusion in ICS governance structures. 
Through my role, south east London Healthwatch is currently engaged in discussion on clinical and care professional leadership within the ICS structures, which is a positive move.
Folake Segun
Director, south east London Healthwatch
May 2021