GP Mystery Shopping report: recorded messages
Service users often depend on contacting GP practices by telephone. The quality of a practice's telephone system will impact overall patient experience and how they feel about the quality and access to care offered.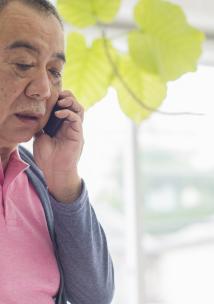 While telephone contact with GP practices was challenging for some service users pre-COVID, with the volume of calls outstripping even the most efficient call-handling systems during peak hours, the requirement of COVID restrictions placed an even heavier burden on limited resources.
Access to healthcare saw a host of changes with the COVID pandemic. Instead of 'popping in', the first point of contact between service users and GP surgeries became the telephone and/or digital forms. Whilst pre-pandemic, service users could make requests for appointments or prescriptions by visiting GP surgeries in person, or by booking appointments on websites, these routes were halted, or extremely restricted. Many find the new system and use of digital forms a fast and effective way of getting the care and support they need. However, our monthly feedback reports 1 highlight how changes to access are not positive for all and have a disproportionately poor impact on some groups.
Aims
Review the information provided on recorded telephone messages and automated telephony systems at GP surgeries in Greenwich, including:
• Notification on wait times for response or place in the call line
• Telephone menu options for test results and prescriptions
• What information is given on how to book an appointment
• Access for those who are digitally disadvantaged
A big thank you to Healthwatch Greenwich volunteers. Volunteers play a vital role at Healthwatch Greenwich in helping people share their views and experiences and taking part in our research projects.
Thank you to all the Public Health students at the University of Greenwich who were responsible for supporting us with this mystery shopping report, in particular:
Joke o Fakehinde
Felix Ohenhen Isokpunwu
Saroja Limbu
Ugochi Ijoma
Osebimu (Sebby) Amanerimi 
Read and download the full report