Holiday activities this summer in Royal Greenwich
There's no reason to be bored in Greenwich this summer, with a whole host of activities and events to keep young minds fresh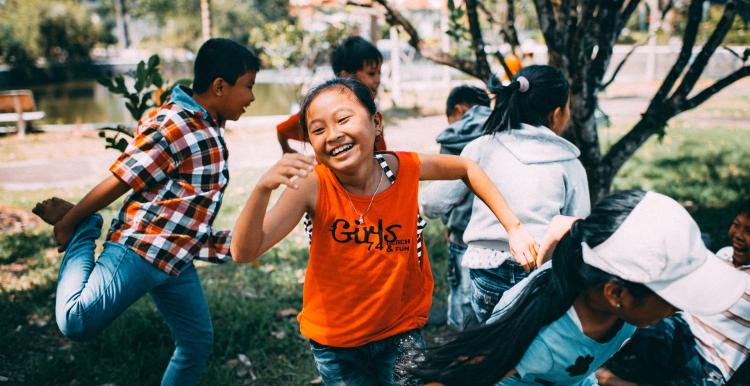 There are a lot of free activities and resources to help keep your young ones busy during the holidays in Greenwich.
Free Children's Centre classes for Early Years
Children's centres offer families access to a range of services in one location, and there are a few located across Royal Greenwich. 
This includes:
early learning and childcare
support for childminders
links to local schools and out-of-school activities
early identification of children with special needs and disabilities
information and advice about childcare services and funding to support childcare costs.
Find out more about children's centres in Royal Greenwich
Summer Reading Challenge for 4 – 11 year olds
The Summer Reading Challenge and the Winter Mini Challenge encourage children aged 4 to 11 to enjoy the benefits of reading for pleasure.
Find out more about the summer reading challenge
Want to be more active this summer?
Being active means getting your heart rate up, breathing faster and feeling warmer. Doing something is better than nothing, but the more you do, the more you benefit. Every minute counts, so make a start today - it's never too late!
Visit Greenwich Get Active website: www.greenwichgetactive.com, or come along to one of the five adventure play centres which are now open.
Find out more about the play centres
Royal Parks Play-Day, Wednesday 4 August 2021
Why not visit Greenwich Park on Wednesday 4 August, 12-5pm and take part in the play day? Have a go on 'Go-Kart Pirate Ships'!
Find out more on the Royal Parks website
Free spots at holiday clubs for children between 4 and 16
Children who receive or are eligible for free school meals can claim a free spot at one of the holiday clubs by the Royal Borough of Greenwich. Check out the interactive map and book a spot today: www.royalgreenwich.gov.uk/holidayfoodandfun.
Free meals for children during the summer holiday
Grab a free meal for your child during school holidays. Food is served at multiple locations across Greenwich and there's no age limit for children.
See days and locations: https://www.royalgreenwich.gov.uk/holidaymeals