What is the sunflower lanyard?
The sunflower lanyard is a globally recognised symbol for non-visible disabilities, also known as hidden disabilities or invisible disabilities.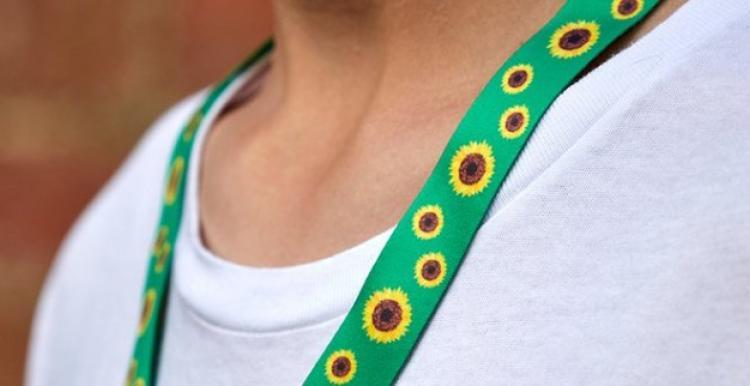 A hidden disability is a disability that may not be immediately obvious. This could be, for example:
sensory loss, including difficulty seeing or hearing
a physical disability that may not be obvious
autism
a learning disability
anxiety or any other mental health condition.
There is no qualifying list of hidden disabilities. If you have a hidden disability and feel that you would benefit from wearing a sunflower lanyard, please do. 
People living with these disabilities often face barriers in their daily lives including a lack of understanding and negative attitudes.
So some choose to wear the Hidden Disabilities Sunflower to discreetly identify that they may need support, help, or just a little more time in shops, transport, or public spaces.
Where can I get a sunflower lanyard?
Sunflower lanyards are available at main receptions at University Hospital Lewisham and Queen Elizabeth Hospital. Once you have your lanyard, it is yours to keep and you can wear it any time you want.
For further information, please see the hidden disabilities website.
Tell us about your experience of care 
Has your care been disrupted by COVID-19 and its impact on health and social care services? Whether it's good or bad, we want to hear from you.
It only takes five minutes and your feedback can help NHS and social care services understand the steps they can take to improve care for you and your loved ones.