Healthwatch Greenwich Autistic spectrum condition (ASC) report
Following feedback from autistic people and their families/carers, Healthwatch Greenwich conducted a study into autistic spectrum condition (ASC) specialist services for children and young people.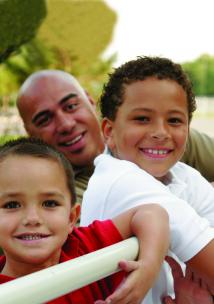 Summary
Healthwatch Greenwich has spoken to autistic people and their carers and families about their experiences in accessing diagnosis, care and support from specialist services in the Royal Borough of Greenwich. They told us that autistic people experience a range of barriers to accessing the services they need within health, social care and education. Following the initial report, Healthwatch Greenwich expanded the scope of this research to include specialist services for autistic adults as well as children.
Key findings
Through our online survey, focus groups and one on one interviews, we identified six major themes surrounding people's experiences with the services:
• Long waiting times for assessment and diagnosis
• Varying experiences of service quality across the borough
• Lack of communication and information sharing among different health, social care and educational services
• Lack of acceptance and understanding of ASC experiences by professionals in these services
• Difficulty locating and accessing support services without an official diagnosis
• Difficulties in transitioning to adult services.
Based on these findings, we made the following recommendations:
Pre-diagnostic support services should be more widely communicated
• Information and signposting should be easily available throughout the borough
• ASC awareness training should be comprehensively implemented across all services in health, social care and education.
• More support services are needed for ASC adults.
• Improved information sharing is needed among services.
• Independent oversight is needed of school special educational needs coordinators (SENCOs).