My experience as a Digital Communications volunteer at Healthwatch Greenwich
Find out more about our Digital Communications volunteer.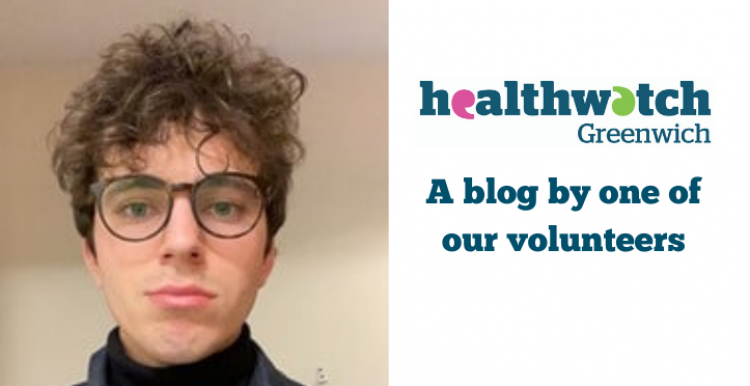 About me
My name is Will Guckien and I am from Zionsville, Indiana in the United States. I am currently a junior at Indiana University majoring in economic consulting with a focus in pre-medicine. This semester I chose to study abroad with the IES 'Study London' program which is a thirteen week program that contains an internship component. I am just starting my fourth week volunteering for Healthwatch Greenwich. I'm enjoying studying a range of subjects including: International and European Health and Human Rights, Strategic Management, and The Architecture of London. My hobbies include: watching sports, playing football (soccer), and hanging out with friends.
I can say with certainty that London is one of my favorite places I have ever lived and aspire to make the most out of the time I will spend here.
My experience in the UK so far
Living in an apartment building in Islington so far has been a pleasant switch up from my suburban lifestyle at home in Indiana. I have thoroughly enjoyed the buzzing of the city, the indefinite amount of coffee shops, and the windy and cloudy climate. I have had the opportunity to visit some of London's most historic boroughs such as Westminster and City and look forward to seeing more of the city.
My volunteering experience with Healthwatch Greenwich so far
So far this year I have had the pleasure of working with Penny Grosett, the Communications and Signposting Officer for Healthwatch Greenwich. Over the course of the past three weeks I have had the opportunity to work on communications tasks, research projects, various news and information articles, and have attended a Patient Experience Committee (PEC) meeting. I have learned an abundance of information about what Healthwatch Greenwich is all about, how important they are to the community, and how the UK's healthcare system differs from that of the United States.
I am looking forward to continuing to learn more throughout this entire process and also helping ensure that the people of Greenwich's needs, experiences, and concerns are always heard.