Changes to visiting rules at Lewisham and Greenwich NHS Trust
From Friday 28 May, visiting restrictions at Lewisham and Greenwich NHS Trust are changing in line with national guidance.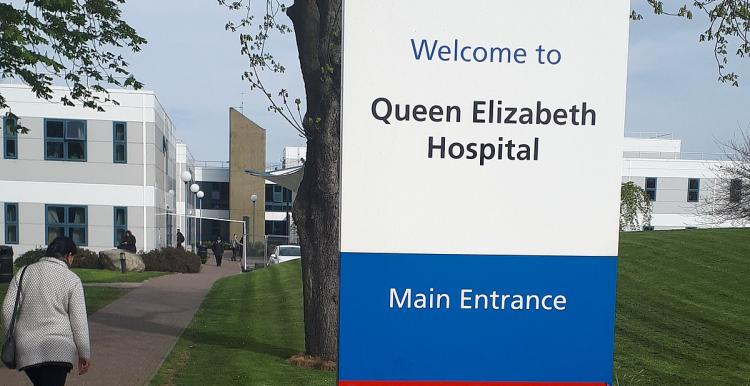 Main changes
The main changes are as follows:
Adult inpatients on wards will be allowed two named visitors (one at a time)
Patients nearing the end of life will be allowed four named visitors (two at a time)
Maternity and children remain unchanged
The arrangements for maternity and children remain unchanged and are as follows:
Women during labour or a caesarean section may be accompanied by one birthing partner
Women on the maternity wards can be visited by their partner or one named visitor between the hours of 10am and 10pm
Children under 16 on our inpatient wards can be visited by two named adults (usually parents), although not at the same time.
Babies in the Neonatal Unit can be visited by both parents at any time.
How you can visit the hospital
Lewisham and Greenwich NHS Trust will be asking each visitor to pre-book their visit with the ward and to come at a different time to other named visitors. Visits should be limited to one hour, although exceptions can be made for patients with dementia or a learning disability.
You will also be encouraged to perform a rapid Covid 19 test using a lateral flow device (LFD) at home or at a rapid test centre, report the results on the government website and bring along the email or text confirming a negative result. You can order LFD kits for free online.
Visitors who have not been able to get a rapid test beforehand will be able to book a lateral flow test at the Trust, as follows:
University Hospital Lewisham , pre assessment clinic, first floor, Yellow Zone, 2pm–4pm, Monday to Saturday. To book a test, call 020 8333 3000 x6097.
Queen Elizabeth Hospital Meridian Car Park testing centre, 9am–4pm, Monday to Sunday. To book, call 020 8836 6886.
Lewisham and Greenwich NHS Trust will continue to ask adult patients to attend the emergency departments, cancer services and outpatient appointments alone where possible. Vulnerable patients – such as those with dementia or who have a learning disability – will be supported to attend with a carer.
How can I get a COVID-19 rapid lateral flow test?
At home
You can order free packs of rapid lateral flow tests to be sent to your home. A pack of tests contains 7 tests. You can order one pack per household each day. 
Click here to order your lateral flow home tests
Other ways to get a rapid lateral flow test
get tests from your employer (if you cannot work from home)
When collecting packs of tests, you can collect two packs at a time (14 tests in total).