Lewisham and Greenwich NHS Trust safety measures remain in place after July 19
Despite lockdown lifting on 19 July, all current safety measures will remain in place on Lewisham and Greenwich NHS Trust sites until further notice.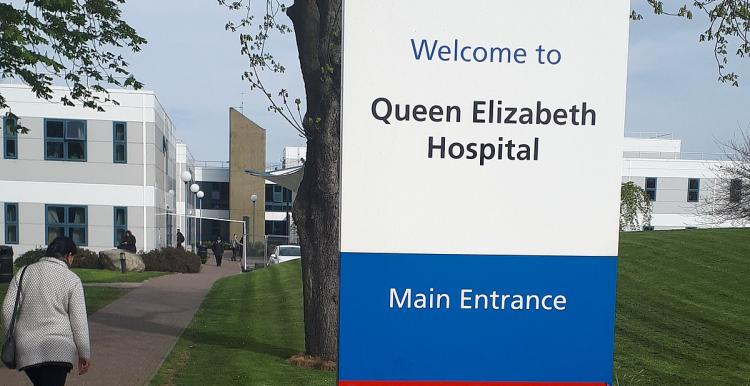 England's Chief Nurse has today (16/07/2021) reminded the public that everyone accessing or visiting healthcare settings must continue to wear a face covering and follow social distancing rules.
The Lewisham and Greenwich Trust is no exception. This includes wearing a mask, following social distancing guidelines and following the Trust's visiting guidance.
Patient safety measures are remaining in place after 19 July and include:
Asking everyone who enters our buildings to wear a face covering or surgical mask (unless exempt) – we will provide you with a mask if you don't have on
Restricting the number of visitors to our hospitals – see our visiting guide for more information
Encouraging visitors to perform a lateral flow test before coming to hospital
Ensuring that our staff have the right PPE to keep you safe
Seeing patients coming in for planned care in dedicated part of our hospitals –  well away from those receiving treatment for Covid-19 
Installing clear signage within our hospitals to remind people to socially distance.
Visiting Lewisham and Greenwich NHS Trust hospitals
When you visit Lewisham and Greenwich NHS Trust hospitals you will be asked to:
Wear a face covering. If you do not have one, you can ask for a mask at one of the main receptions. Please remember to show confirmation of your appointment
Wash your hands 
Keep a safe distance from other patients, and from staff where possible
Do not bring someone with you for your appointment, unless you need communication and/or mobility support during your visit. Contact the department if you do need assistance.
Depending on where you're visiting you may also be asked to:
Show your appointment confirmation before being allowed to enter our buildings
Walk on the left in main corridors
Use the stairs rather than the lifts if possible. We're limiting the number of people using our lifts and prioritising those who need them more such as those with disabilities.
Some of these measures may mean you need to queue at peak times. Please be patient and allow extra time to get to your appointment.
Visiting restrictions
There are still visiting restrictions in place. Please check them before visiting a Lewisham and Greenwich NHS Trust hospital.