Important updates to maternity services in Greenwich
Find out about the current changes to maternity services in Lewisham and Greenwich.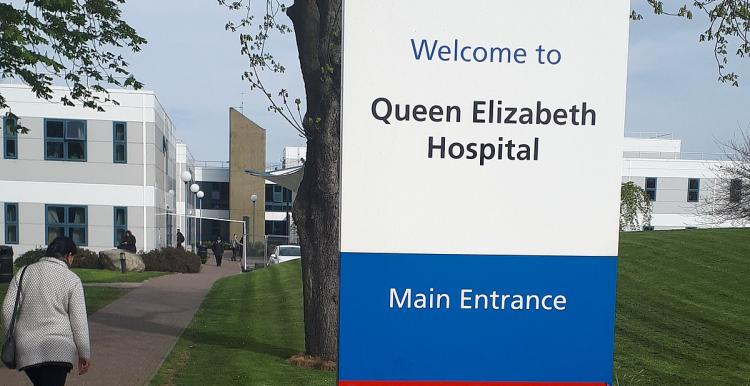 Due to the impact of Covid-19, the maternity services provided by Lewisham and Greenwich NHS Trust are facing significant staffing challenges. This is due to:
Many members of staff are required to self-isolate
High levels of maternity leave
A nationally recognised shortages of midwives
What are the changes?
Lewisham and Greenwich NHS Trust have had to make the difficult decision to temporarily suspend the homebirth service, in addition to their continuity teams. Those booked under these teams will continue to receive care during pregnancy and at home following the birth of their baby from the midwives in your community team. Care during labour will be provided by the hospital based team. 

A reduction in visitor numbers on the maternity unit from 2 persons to 1 named birthing person.  We kindly ask that during your stay only one named birthing person visits you and that visiting is kept to a minimum where possible.  A mask should be worn at all times whilst in the hospital by all visitors, when exempt please ensure you have documented evidence of this.

All women/birthing people and families are asked to perform Lateral Flow Tests (LFT) twice a week during pregnancy and within the preceding 24 hours of any appointment. In addition to this it is recommended that women/birthing people who have not received their Covid-19 vaccination prior to pregnancy are vaccinated during pregnancy.

The service will also now be encouraging a Lateral Flow Test on all maternity patients and their support person on admission to ensure a result is immediately available to support your management and care. A PCR will also be taken on admission as this is a more accurate test to identify Covid-19. When a support person is not happy to undertake a LFT unfortunately they will not be able to remain in the Maternity Unit.
The community teams strive to achieve continuity in the antenatal and postnatal period and this will be discussed with you at your midwife appointments.
Who can I speak with about the changes?
If you have any questions about the changes, please speak with your midwife.
Download the full letter regarding maternity services from Lewisham and Greenwich NHS Trust