Healthwatch England call on Government and NHS England to "fix dentistry"
Healthwatch data from across the country shows that recovery of NHS dental care is too slow for thousands left in pain.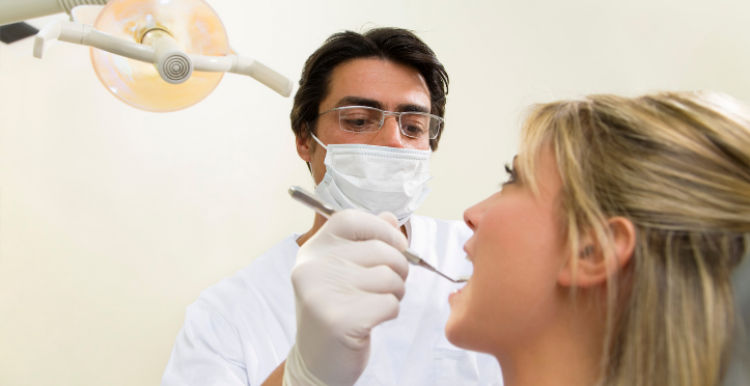 The impact of COVID-19 on dental care
Since the outbreak of COVID-19, we have continued to hear an increasing number of negative comments about experiences of dental care. This is a trend seen across England which has prompted Healthwatch England to act.
Access to NHS dentistry has been one of the most significant issues people have raised with Healthwatch across the country over the last 18 months.
Healthwatch England are calling on the UK Government and NHS England to:
- Speed up dental contract reform
-  Provide significant and sustained funding to tackle the underlying problems of dental access and affordability.
These issues are not occurring in isolated pockets. People in every corner of England are struggling to get the dental treatment they need when they need it.
What did people tell Healthwatch?
From July and September 2020,  Healthwatch heard from 1,313 people about their experiences of dentistry, compared to 238 people in the previous three months. In other terms, more than 4 times as many people came to Healthwatch with comments about dentistry.
Their stories show that often they were unable to get the care that they needed, leaving them in pain and at risk of serious long-term oral health issues:
Access to dental care: The pandemic has made it difficult for most people to access both routine and emergency dental services, with many feeling unsure about when they would next see a dentist or leaving others to travel long distances to get care.

No routine care: Although dental practices have now reopened, people are still unable to get an appointment for check-ups, hygienist appointments or fillings.

Limited NHS appointments: People have reported struggling to access NHS dentistry because practices are either not taking on new NHS patients or have no available NHS appointments.

Treatment still on hold: In some cases, dentists have not been able to continue treatment started before lockdown, meaning people have been left in pain and with unresolved issues, like a broken tooth.

Access to emergency treatment: People have told us they can't get through to their dentist when they need urgent care or are unable to access treatment if they do not meet the criteria for it.

Affordability: Our evidence suggests practices are prioritising private patients over NHS ones or are only offering non-urgent treatment if they pay privately.

Lack of information: Inaccurate information from the NHS 111, NHS Choices and dental practice websites can leave people frustrated and confused.

Confusion about registration: A dental practice cannot de-register someone, but often people who have had a long gap since their last appointment are told they have been, when really what the dental practice means is that there are no available NHS appointments.

COVID-19 measures: While practices did adapt once they reopened, not all of them understood how COVID-19 measures would impact some groups of people or didn't follow all the measures needed to make people feel safe.
4% of people told their local Healthwatch about positive experiences of dental care, praising staff who were helpful, kind and considerate and highlighting that clear and regular information from dental practices made them feel reassured
How is Healthwatch Greenwich helping?
Our partnership work with the Local Dental Committees (LDC) in London means that we have been supplied with information about dental services which we will continue to keep updated on our website for you
Many of you have told us that you have been taken off your dental practice's list after not visiting for 12 months, which has caused frustration for many. We advise that dental practices do not have to inform their patients that they will be taken off the list and continue to provide you with information on how to find a dentist and get a dental appointment. Please see here for more information on this.