October 2021 Feedback Report
Find out what the public has been telling us about health and social care during October 2021.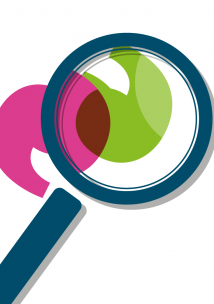 What did we hear this month?
The feedback we collected this month concerns the following topics:
COVID-19 vaccination
GP services

Getting an appointment
Econsult
Making a complaint
Prescriptions and referrals

Lewisham and Greenwich NHS Trust 

A&E
Maternity
Care of vulnerable adults
We lost out on valuable family time, and we really had an awful day on the ward instead of celebrating our new-born. This simply should not happen. If the mistake is on the hospital's side then I would expect the hospital to try and address it – ASAP - ensuring the need for the discharge papers to be amended would be priority. Simply waiting for afternoon ward rounds [because of a clerical error] is not acceptable and further delayed our discharge.
They always go above and beyond for me and my family. Throughout the pandemic we have been able to get face to face appointments when needed. They respond to the online requests fast and efficiently. I really can't fault this surgery whatsoever
I booked appointments for my 71-year-old nan three times because she has had problems with infections. They leave her to wait a week for an appointment it's a joke.
Next Steps
We will follow-up on all concerns or issues raised. We will work with commissioners, providers, and service users to understand both where services are working well and where further development may be needed.
Have your say
Do these experiences of health and social care services sound familiar? Or has your experience been completely different? It only takes a minute to tell us about your experience of health and social care. We use your views to raise concerns with the people running NHS and social care services to make care better.
Where does our evidence come from?
The feedback presented in this report represents 456 responses from the following sources:
Calls and emails to Healthwatch Greenwich from Greenwich residents and service users
Meetings between Healthwatch Greenwich and groups of Greenwich service users
Conversations as seen on social media
Online reviews of services
No recommendations were made in this report.