September 2021 feedback report
Find out what the public has been telling us about health and social care during September 2021.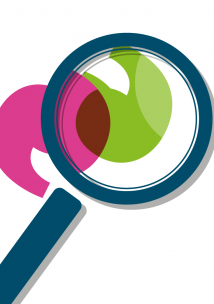 What did we hear this month?
The feedback we collected this month concerns the following topics:
COVID-19 vaccination
GP services

Econsult
Face to face appointments
Prescriptions
Accessing patient records
Referrals
Increasing use of hospital services (patients relying on hospital services because they cannot access GP services on time)
It's a reflection of the system. A few years ago, it was quite straight forward. You make one call and got an appointment within a few days. These days, no one answers the phone and the online thing is hit and miss.
I've already made the decision to go private. I tried to get help over the summer and it was clear the GP surgery did not care. I could not even book a telephone appointment as the receptionist claimed the online system was broken.
Lewisham and Greenwich NHS Trust

Waiting times at A&E
Cleanliness at A&E
Patient facilities at A&E
Blood tests
It was also plain daft to expect a disabled man of 71 to go home at 5am and then come back again at 9am for his medication
Oxleas
Community pharmacist services
Dental services
Next Steps
We will follow-up on all concerns or issues raised. We will work with commissioners, providers, and service users to understand both where services are working well and where further development may be needed.
Have your say
Do these experiences of health and social care services sound familiar? Or has your experience been completely different? It only takes a minute to tell us about your experience of health and social care. We use your views to raise concerns with the people running NHS and social care services to make care better.
Where does our evidence come from?
The feedback presented in this report represents 751 responses from the following sources:
Calls and emails to Healthwatch Greenwich from Greenwich residents and service users
Meetings between Healthwatch Greenwich and groups of Greenwich service users
Feedback given by service users at outreach events and activities
Conversations as seen on social media
Online reviews of services
No recommendations were made in this report.