August 2021 feedback report
Find out what the public has been telling us about health and social care during August 2021.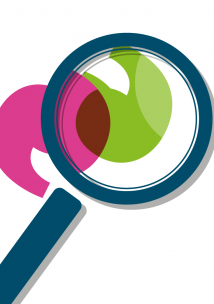 What did we hear this month?
The feedback we collected this month concerns the following topics:
GP services

Communication with front desk staff
Booking appointments on the telephone
econsult and digital access
Registration for new patients
Patient voice in health decisions
Access to interpretation services
Administration issues

Dental Services
Optical services
... contacted them first time in a over a year and it just reminded me why I was avoiding this practice. Never been correctly diagnosed and have been told my back pain is not real and it's just in my head.
I waited 3 days for my GP to call me back. On the 3rd day the receptionist assured me he would phone back after he read my e consultation. Still no call back from GP. Still in pain. I waited by the phone for 3 days.
It makes our job very difficult and is a huge waste of resources in the time spent calling around and convincing these services that they should be booking interpreters. It is also extremely stressful for the Deaf patients who just want to be seen like everybody else.
Next Steps
We will follow-up on all concerns or issues raised. We will work with commissioners, providers, and service users to understand both where services are working well and where further development may be needed.
Have your say
Do these experiences of health and social care services sound familiar? Or has your experience been completely different? It only takes a minute to tell us about your experience of health and social care. We use your views to raise concerns with the people running NHS and social care services to make care better.
Where does our evidence come from?
The feedback presented in this report represents 193 responses from the following sources:
Calls and emails to Healthwatch Greenwich from Greenwich residents and service users
Meetings between Healthwatch Greenwich and groups of Greenwich service users
Feedback given by service users at outreach events and activities
Conversations as seen on social media
Online reviews of services
No recommendations were made in this report.