In February 2016, Healthwatch Greenwich used our power of Enter and View to visit Ferryview Health Centre.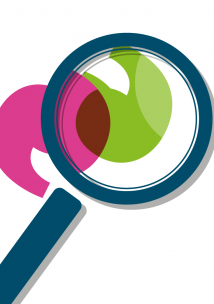 Ferryview Health Centre is a GP Practice located on John Wilson Street, Woolwich. On the day of the visit, we spoke to 16 patients and the practice manager.
Summary of findings
Appointments
There has recently been a new system introduced for the morning surgery at Ferryview. Following a trial of operating solely a walk in service for GP and nurse appointments (other than specific clinics) for two mornings a week, this has now been extended to all mornings Monday-Friday between 8am-11am as a trial until April 2016.
Everyone we spoke to preferred to book their appointments by phone, nobody had used the online booking system or came into the surgery to make an appointment. Nobody had experienced any problems with the telephone booking system and found it easy to get through to the surgery by phone. The patients we spoke to told us that they usually had to wait for two or three weeks for a prebookable appointment to be available, which they believed was far too long. Some patients told us that in the past they had attended a walk-in centre or A&E as they were unable to get an appointment with their GP. For this reason, some of the patients we spoke to welcomed the walk in system as they were guaranteed to be seen by a doctor that day, even if that meant waiting at the surgery for a long time. However, other patients were very strongly opposed to the new system and still wanted to be able to book appointments in the morning. The main concern was that the waiting times for the walk in service are too long and also unpredictable meaning patients cannot prepare e.g. how long they will need to pay for parking. Furthermore, it is important to some patients that they are seen by the same doctor for all of their appointments which is not always possible under the walk in service.
Opening hours
The patients we have spoken to were very happy with the opening hours of the GP practice. Some people we spoke to had made use of the evening and weekend appointments and they found them helpful as it means that people did not have to take time off work to attend appointments.
Access and giving feedback
Most people had not experienced any difficulties when accessing the GP practice, although some people said that parking was an issue. Only one person had heard of the Patient Participation Group, and that was for the first time today. One person we spoke to had used the interpreting service in the past and said it was very good. Another person echoed this as although they had not used the service, they had family members and friends who have and who reported it to be very good.
Additional comments and observations 
Our representatives observed that the waiting area was clean and tidy. It felt busy and crowded, but for most of the time there were enough chairs for patients. There is a play area for children. Patients are called to the waiting room by a screen or the duty doctor comes out to call the patients into the room. The practice has paid particular attention to keeping patient confidentiality, the queue is kept back from the desk and there is a sign that ask patients to be mindful of other people's confidentiality. There is lots of relevant information and leaflets displayed on the notice board including the complaints procedure, information about the new walk in system and other health promotion campaigns. The PPG has a dedicated noticeboard and the practice tries to engage with their patients through social media.
Overall Summary 
Healthwatch Greenwich were impressed with the facilities available at the practice and the overall atmosphere of the waiting room, even though it was very busy. Patients seemed happy with the care they receive and there was praise for the interpreting service. We welcome that the practice has recognised that the previous appointment system was not working for patients and has made an attempt to introduce a solution. There are currently some teething problems which are reflected in our recommendations, and not all patients are pleased with the change so this needs to be considered when the practice decides whether to continue with the walk in servic