Over the last year, we have been in contact with many people who have struggled to access their local GP practice, often as a result of not having the right kind of documentation to be able to register.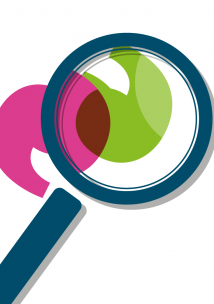 Summary
In October 2016 this became more problematic when the two walk-in centres in the Borough were replaced by GP Access Hubs. Whereas before the walk-in centres could see anyone off the street, patients must now be registered with a Greenwich GP to be able to get appointments. The knock on effect of patients not being able to see a GP is increased pressure in the Accident and Emergency and Urgent Care Centre at Queen Elizabeth Hospital.
In the UK, everyone has the right to access primary and emergency medical care regardless of status (including housing and immigration status). Requiring formal ID and proof of address has a particular negative impact on recent migrants into the borough, homeless people, women fleeing domestic abuse, young people and people in temporary accommodation amongst others. 
Key Findings
Earlier this year, we carried a telephone audit of all 48 practices adn branches in the borough. We found that only 13 of the 48 practices and branches in Greenwich understood and were able to explain these requirements during the phone call. A further 15 practices stated they would register a patient with no ID, but only through the practice manager (potentially adding an additional hurdle to the process). 13 practices stated they were unsure, and six practices stated that they would not register someone without suitable ID and/or proof of address, in direct contravention of the guidance. Only one practice in the Borough didn't ask for any form of documentation to register. In the report, we make a number of recommendations, including that the CCG and all GP practices in the Borough revisit their policies to make sure they are in line with national guidance, retrain reception staff where necessary to ensure consistency of approach, and make sure that there is clearly displayed information in surgeries, and online.
Download the full report below. If you would like more information, have had any difficulties accessing health services in the Borough, or would like to give us feedback on any other health or social care service in Greenwich, we want to hear from you. Please contact us at info@healthwatchgreenwich.co.uk