In June 2017, Healthwatch Greenwich used our power of Enter and View to visit Abbey Wood Surgery.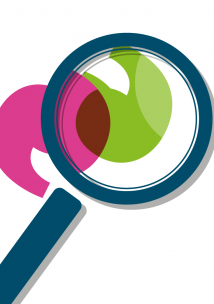 Abbey Wood Surgery is a well-established GP practice located in Abbey Wood, Greenwich. The overall feedback we received was 'Good' to 'Excellent'. Latest CQC inspection report was published on 19 February 2015 and gave an overall rating of 'Good'.
A planned and announced enter and view visit was agreed to enable Healthwatch Greenwich to gather patients experience and feedback as well as enable the Authorised Representatives to observe the service from a patient perspective.
Summary of Finding
Premises
The premises were noted to be a little tired in décor but overall clean and hygienic. There is hand sanitiser available and bins in the waiting area. The waiting area itself is a good size but is used for all appointments including the phlebotomy walk-in service and therefore can get crowded and cramped. The area could be awkward for wheelchair users or people who have pushchairs or buggies due to limited space. The area is not very child friendly, with no toys or games, but this is due to limited space available.
Appointment booking and punctuality
Most people are pleased with how easy it is to get an appointment if you ring the surgery first thing in the morning. However, getting through to someone can be difficult and patients need to be flexible about which GP they see. Online booking and booking via an app is available and was praised as a much easier alternative than the online system but is not advertised in the practice.
Recommendation 1: Advertise online appointment booking system in the waiting area and on the screen available. Waiting times can be long due and although many patients understand this due to the popularity of the practice it is good to keep patients informed if delays are expected.
Recommendation 2: Show waiting times for appointments in the waiting area or notify patients when the check-in at reception to manage expectations.
Treatment received by surgery staff
The treatment patients receive from all staff was described extremely positively. It is a large practice with many staff members and a large patient list and therefore regular supervision and training for staff is carried out to ensure they are fully supported.
 Recommendation 3: Would be good to display the names (possibly including photos) of staff at the surgery.
Involvement in decision making and information received
Patients feel involved and informed in their care. A lot of leaflets available and posters on the noticeboard but not all up to date and current. Translation services are available as well as information in accessible formats are available but not advertised to patients.
Recommendation 4: Information about translation services and information being available in other formats should be displayed.
Medication and prescriptions
Patients expressed that the system for getting their medication and prescriptions is good and works well for them.
PPG awareness
Awareness of the practice PPG from the feedback we received was quite low. However, we did see posters and information displayed.
Recommendation 5: Keep all information displayed current, up to date and neatly displayed.
Overall satisfaction
The overall feedback we received was 'Good' to 'Excellent'. It is a very popular surgery and patients mostly understand the reasons for the waiting times and to get appointments. Just need to ensure patients are kept informed. There is a comment box for patient feedback in the waiting room as well as a box for the NHS friends and family test.
Recommendation 6: Would be good to introduce a 'you said, we did' display to show what impact the comments left by patients and the work of the PPG.