In November 2017, Healthwatch Greenwich used our power of Enter and View to visit Charlton Park care home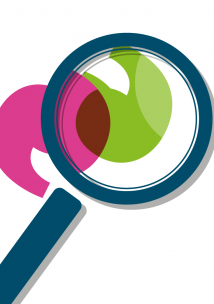 Charlton Park Care Home is located in Cemetary Lane, Charlton and is registered with Four Seasons Health Care. It offers specialist 24 hour and respite residential and nursing care for adults with dementia. The home has two units: a nursing unit with 33 beds (Goodwood Suite) and a dementia unit with 33 beds (Epson Suite.)
The Care Quality Commission (CQC) carried out an unannounced inspection on 14th and 15th March 2017. The service was rated as 'requiring improvement' as there was no clear guidance for staff in risk assessments as to who was assessed as at 'medium risk' of choking or when to refer residents to a Speech and Language Therapist. The CQC also found that the service had failed to consistently inform them of the authorisation of Deprivation of Liberty Safeguards (DoLS), as some residents required continuous supervision by staff.
Summary of findings
Building
Charlton Park Care Home has good transport links, with bus stops nearby. Woolwich Arsenal Train and DLR station is also a short bus ride away. The home has a large car park, as well as disabled bays. The home is wheelchair accessible, and access is secure as there is an electronic call system at the reception with automated doors. The external environment was well maintained and tidy. The door was answered very quickly when we visited, by a friendly and approachable staff member.
Communal spaces
The reception area was homely and welcoming, and a visitor's book was in use in the reception area. The reception area had a several noticeboards which included activities lists which were all up to date, as well as the home's latest CQC report.
The communal areas in the home were clean and tidy, and there were no noticeable smells. There was adequate seating for residents in the communal areas, and the home was an appropriate temperature and was well lit. The home was well furnished with attractive pictures and furniture. Some re-decoration may be appropriate but not urgent. Hand sanitiser was available throughout the building.
The corridors were wide enough for wheelchairs and all coloured differently. Communal spaces had clear signposting to emergency exits and key areas, and the dementia unit included dementia friendly pictoral signage. There is a lift between floors.
There were accessible toilets near the communal areas, which had handrails and were well signposted. These displayed cleaning checklists which were up to date. Although they were clean, the décor was a little outdated.
The care home has its own garden, with seating for residents. It is attractive and well-maintained, with hanging baskets and flower pots. It is accessible for those with a walking frame and wheelchair users. There is also a communal budgie on the dementia unit.
Names and photographs of key staff members were not on display in any of the communal areas. Communal toilets and bathrooms were lacking dementia friendly signage.
Resident's rooms
Residents' bedrooms were spacious and with ensuite toilet and basins, and all had windows. The residents have their own tv and radiators, and all rooms can be locked for privacy. All the bedrooms have an easily accessible call bell for safety, as well as individual phone sockets to make calls in private.
Although the bedrooms have residents' names on the door, they do not have personalised pictoral signs to help those with dementia.
Meals
Mealtimes at the home include a choice of meals, with the offer of an alternative meal if residents do not like what is on offer. The menu appeared to be varied and of a high quality. Hot and cold drinks are available throughout the day, and residents can choose what time to have breakfast and whether in bed or in the communal area.
Staff were visible throughout the home and especially in the communal areas. They were easily identifiable with badges and uniforms. The staff we observed spoke to residents respectfully and appeared to listen well. Staff addressed residents by their name and responded quickly and attentively to requests. Call bells appeared to be answered promptly. Residents could choose when to get up and go to sleep and could ask staff to come back if they were not ready for assistance in the morning. From our observations, the residents appeared well cared for and enjoyed living in the home
Summary
Charlton Care Home is spacious and well-maintained, although some of the décor is outdated. The residents appeared engaged and well-cared for, with a wide variety of activities on offer to them. The staff were welcoming and friendly and appeared to have built good relationships with the residents.