Cullum Welch Court Care Home
In December 2017, Healthwatch Greenwich used our power of Enter and View to visit Cullum Welch Court Care Home.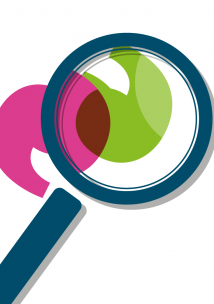 Cullum Welch Court is located in St German's Place, Blackheath and care is provided by Morden College. The service provides residency for those who are 60 years old and above, who are living off their pension and who have no property of their own. Placements are means tested. They accept older residents with dementia, nursing requirements and post-operative needs, on a fulltime and respite basis.
The Care Quality Commission (CQC) carried out an unannounced focused inspection of Cullum Welch Court care home on 16th August 2017, following a comprehensive inspection on 20th, 22nd and 23rd March 2017. At the comprehensive inspection, regulation breaches were found concerning medicines and quality monitoring regarding premises, equipment, and staff records. In August, the CQC found that key improvements had been made since and the service was rated as 'good'.
We were unable to speak to any residents or relatives on this visit. This report consists of our observations on the day and conversations with staff members.
Summary of findings
Building
Cullum Welch Court care home is accessible easily via public transport as there is a bus stop nearby. There is sufficient parking for visitors who drive, as well as available disabled parking and disabled access to the main building. The external environment is pleasant and well maintained, and access to the home is secure. Blackheath village is close by, providing easy access to local shops and amenities. The home has a secure call entry system, which was answered promptly by friendly and approachable staff.
In the reception area, there was a visitors' book in use and hand sanitising gel available throughout the home. In the reception area there was a noticeboard which displayed latest CQC findings. The photographs and names of key staff were also on display, as were activity notices with information about the home's social events, outings, and entertainment. The environment was homely and welcoming.
Communal Areas
The communal areas in the house were clean and with no discernible smells. They were uncluttered and well lit, and overall the building was well maintained and well furnished. Seating arrangements in the house were arranged to promote social interaction. There was a tv in the lounge as well as a separate tv room, and there were books, magazines, and newspapers available in communal areas. There is wifi in the home and residents have access to a telephone.
The corridors were wide enough to accommodate wheelchairs and walking aids and were colour themed to aid with navigation. The corridors were decorated with relevant local images, which added to the homely atmosphere.
Toilets were located close to communal areas; these were clean and had up to date cleaning rotas on display. They were equipped with handrails and well supplied.
Cullum Welch Court care home has its own gardens which residents can use freely. The garden was pleasant and well maintained with ample seating for residents. Other features included a fountain, a pond, and a sensory garden, and it was clear that thought had been put into the layout and the structure.
The signage around the home did not include dementia friendly pictoral representations.
Resident's rooms
Residents' bedrooms were spacious and all of them had their own windows and radiators. They had their own TVs, and lockable cupboards for their personal belongings. On the dementia wards the rooms displayed useful information about the resident in the form of a one-page profile. All the rooms had a call bell to use in emergencies. There was also a dedicated room available for end of life patients' families.
Meals
Residents are offered a choice of food at mealtimes and can request something different if they do not like what is on offer. The food is freshly prepared on site by a chef and appeared to be healthy and of a high quality. Visitors can visit at any time of the day and can join residents for meal times if they wish. Hot and cold drinks are also available throughout the day.
Summary
Cullum Welch Court care home was well-maintained with a welcoming and homely atmosphere; residents appeared to be well looked after and to enjoy being there. Features we particularly liked include the relationships which have built between the permanent members staff and residents, and the garden with all its features.
Cullum Welch Court care home does not use agency staff and prefers instead to invest in their permanent workforce. There were plenty of staff on duty when we visited, who were all wearing uniforms and ID badges. Staff appeared to interact well with residents and were friendly and helpful; we observed residents being assisted promptly and kindly. The staff are also very attentive to residents' needs; for example, staff will monitor residents who do not receive regular family visits and provide basics such as toiletries when needed.