Conway PMS (Welling & Plumstead branches)
In December 2017, Healthwatch Greenwich used our power of Enter and View to visit Conway Plumstead and Welling Surgeries.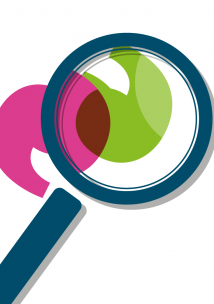 Conway PMS has a main surgery on Conway Road in Plumstead and a branch surgery in Welling. We visited the main surgery on 8th December and the branch surgery on 1st December.  It has 4490 registered patients. Clinical services are provided by four GP partners, two practice nurses and one healthcare assistant. Administrative services are provided by the Practice Manager and seven receptionists. The Care Quality Commission (CQC) previously carried out an announced comprehensive inspection of Conway PMS on February 2 nd , 2016 and was given an overall rating of 'Inadequate' and the practice was placed in special measures. A follow up announced comprehensive inspection on December 13th , 2016 where insufficient improvements had been made and the overall rating for the practice remained as inadequate. The practice remained in special measures for a further period. At the last inspection of Conway PMS on September 13th, 2017 the CQC noted significant improvements. The report released in November 22nd , 2017 rated Conway PMS as 'Good' overall. We spoke to eight patients while visiting the main surgery and five at the branch surgery. 
Summary of findings
Premises
The signage to the surgeries is good and the buildings are well maintained. There is good public transportation links to both surgeries. Conway Road Surgery is located near Plumstead train station and the Welling Branch is located around the corner from Welling station. Both surgeries are located near bus stops also. Neither surgery have car parks so street parking is available at Conway Road and there is a pay and display car park across the road from the Welling Branch. At both surgeries there is a machine available to patients which measures height, weight, BMI, and blood pressure for the patients to use. We did not note any hand sanitiser at either site for patients.
Both surgeries' interiors are clean and bright (good natural light) and there is suitable seating available. The waiting area in the Welling Branch is small but due to the limited number of consultation rooms it is suitable. The waiting areas are not child friendly, with no toys or games to play with.
Appointment booking and punctuality
The feedback we received was that appointments are relatively easy to make and can be done by calling the surgery or just coming in to book. The people we spoke to were pleased that they had an option to visit the branch surgery if they could not get an appointment at Conway Road. Patients also noted that they are seen punctually and if they do have to wait it is not too long. Online booking services are available and this information was displayed. Information about the out of hours services is displayed well in both surgeries. This includes information about the GP Access Hubs and how to access them.
Treatment received by surgery staff
The treatment patients receive from all staff was described extremely positively. All staff were described as caring, approachable, and attentive. The receptionists were noted as being kind and understanding both in person and on the phone. We noted they spoke to patients with real familiarity. The doctors at the surgeries were praised for their treatment with particular mention of Dr Moonan. The nurses were rated highly, and one patient was pleased that they could always get an appointment with a nurse if a GP appointment is not available. The names of the staff are not displayed at either surgery.
The Conway Road Surgery received a commendation from the 'You're Welcome' young person friendly award scheme.
Involvement in decision making and information received
All the patients we spoke to said they felt involved in the decisions around their care and are given good information during their appointments. Translation services are available as well as information in accessible formats are available and these are advertised well.
Medication and prescriptions The collection method for medications is flexible and patients can choose which way is most convenient for them.
Patient Participation Group (PPG) awareness
A poster was displayed that informed patients of the PPG but most of the patients we spoke to were not aware of the group or its role within the practices. Two patients had heard of the PPG but weren't sure what it does.
Overall satisfaction
Overall the feedback from all was very positive, including the feedback from the observations of our Authorised Representatives. It is essential to collect and act on patient feedback, comments, and concerns to improve services delivered for all. There was no comment/complaints box, for collecting patient feedback, at Conway Road but there was a 'friends and family test' comment box at the Welling Branch.