Blackheath Standard Surgery
In December 2017, Healthwatch Greenwich used our power of Enter and View to visit Blackheath Standard Practice.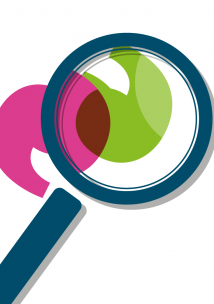 Blackheath Standard PMS is located on Batley Park in Greenwich. It has 6545 registered patients. Clinical services are provided by two GP partners. There are two Healthcare assistants and two Practice Nurses. Administrative services are provided by the Practice Manager and six receptionists. The Care Quality Commission (CQC) report on published on September 29th , 2016 rated Blackheath Standard PMS as 'Good' overall.
Summary of findings
Premises
The signage to the surgery is good and the building is well maintained. When we visited there was damage to a window pane which had been vandalised over the weekend. There is good public transportation links to the surgery with a bus stop located very nearby. The surgery has a carpark for staff and has an accessible bay for patients who carry a blue badge. There is also street parking available in adjacent streets.
The surgery is based in a converted residential property. The interior of the medical practice is clean and bright (good natural light) and there is suitable seating available. There are two waiting rooms; one on the ground floor by reception and one on the first floor. There is a lift available to all floors and a large unisex accessible toilet. The signage was noted as good throughout the building. The waiting areas are not child friendly, with no toys or games to play with.
Appointment booking and punctuality
The feedback we received was that appointments are relatively easy to make and can be done by calling the surgery or just coming in to book. Some patients expressed concern that it is not always easy to make appointments. Patients we spoke to were not told about out-of-hour services available in the borough e.g. NHS 111 or the GP access hubs. Posters are displayed about the services but not always informed if patients are unable to make an appointment. Patients also noted that there can be a wait to be seen for their appointments, but overall people are understanding as they feel when they are seen they are given time and are not rushed. A poster explaining why there may be a wait is displayed in the waiting area. Online booking services are available, and posters are displayed.
Treatment received by surgery staff
The treatment patients receive from all staff was described extremely positively. All staff were described as caring, approachable, and attentive. The reception staff were praised for their attitudes and support especially considering the pressure they can be under. We spoke to one patient who said the reception staff went out of their way to make an appointment convenient for them, and when they had forgotten their phone they called a taxi for them to get home. Patients spoke highly of the Doctors especially the partners, Dr Yousif and Dr Patel. The nurses at the practice were applauded for the time they give during appointments, and patients said they never felt rushed. The names of the staff are not displayed in reception.
Involvement in decision making and information received
All the patients we spoke to said they felt involved in the decisions around their care and are given good information during their appointments. Translation services are available, and this is advertised but the poster is only in English. Information in accessible formats are available but not advertised to patients.
Medication and prescriptions
The collection method for medications is flexible and patients can choose which may is most convenient for them.
Patient Participation Group (PPG) awareness
A poster was displayed that informed patients of the PPG, but the information displayed is out of date (old contact at Greenwich Clinical Commissioning Group). None of the patients we spoke to were aware of the group or its role within the practice.
Overall satisfaction
Overall the feedback from patients was very positive, as was the feedback from the observations of our Authorised Representatives. It is essential to collect and act on patient feedback, comments, and concerns to improve services delivered for all. A comment box and a 'friend and family test' box is displayed with slips that can be completed and feedback is welcomed. Based on our observations and conversations with patients, we conclude that the practice is well run, efficient and considerate of patient's needs.