In January 2018, Healthwatch Greenwich used our power of Enter and View to visit Bannockburn Surgery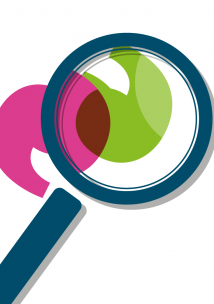 Bannockburn Surgery is a GP practice located in Plumstead. It has 5500 registered patients. Clinical services are provided by three GPs. On 5 th May 2016 the CQC carried out an announced, comprehensive inspection of Bannockburn Surgery. They rated the practice as 'Good' across all areas.
Summary of findings
Building observations
The surgery is situated across two converted terraced houses, which were in good condition, and the outside area was clean on the day of our visit. There was not, however, much visible signage. Although the internal space is small, it was again clean and tidy, with some basic wear and tear.
Arriving at the surgery
There was good wheelchair access to the surgery, and it is clear who to speak to on arrival as the reception desk is situated in front of the main entrance. Reception staff were friendly and approachable, and there was electronic check-in available. The reception area did not offer much privacy as the desk is situated directly next to the waiting area, and the glass screen prevents speaking quietly.
Waiting for an appointment
There was a call system available for appointments. Online booking was being advertised in the waiting room. The waiting area was felt to be appropriate for children as there was a children's play table, albeit a small one. Toilets were available, including an accessible toilet near the waiting room, as were hand sanitisers. The notice boards had lots of information displayed, and the signage around the room was clear and up to date. There was an advert for the surgery's Patient Participation Group on the noticeboard, inviting people to join. Waiting times were not being displayed and there was no direct means of keeping patients informed. There was no display of GP staff names or photos. We were unsure whether there was a hearing loop or translation services available, or whether information was available in other formats.
Ways to feedback
There was an advert for the surgery's Patient Participation Group on the noticeboard, inviting people to join.
Appointment booking and punctuality
Two of the three patients we spoke to felt that the booking systems at the surgery were either very good or excellent. All three felt that the opening hours were very good, especially whilst one had been on maternity. Similarly, all three participants felt that the punctuality of appointments was very good.
Treatment received by staff
All the patients we spoke to told us that their GP was either good, very good or excellent, with one commenting that their GP was 'very accommodating'. Of the two people who responded to the same question about their Nurse, both felt they were treated very well. The same was found for reception staff, who were felt by all to offer a very good service.
Involvement in decision making and information provision
One patient felt that the clinical staff were excellent at involving her in decision making around her care, whilst the others felt they were very good. Similary, patients were all positive about the information they received from staff, rating this as either excellent or very good. However, none of the patients we spoke to had heard of the Surgery's patient participation group (PPG), which is an important means of public involvement.
Medication and prescriptions
The two patients who commented on the ease of getting prescriptions felt that it was either a very good or excellent service.
Overall satisfaction
The patients we spoke to were happy with the service they received from Bannockburn surgery. Two felt it was very good whilst the third felt it is excellent.