St Marks and Nightingale Surgeries
In January 2018, Healthwatch Greenwich used our power of Enter and View to visit St Marks and Nightingale Surgeries.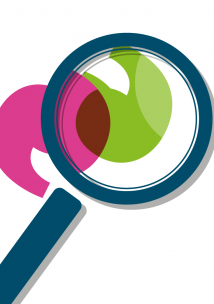 St Marks and Nightingale Surgeries are GP surgeries located in Woolwich. The two surgeries have 8716 registered patients between them. Clinical services are provided by four GPs and two practice nurses. During our visit, we spoke to six patients at Nightingale surgery and five patients at St Marks Medical Centre. 
On 4th August 2016 the CQC carried out an announced, comprehensive inspection of St Marks medical centre and the Nightingale surgery. They rated both sites as 'Good' across all areas.
Summary of findings
Premises
Both surgeries were clean and tidy externally. St Marks medical centre had very good parking facilities as well as disabled bays outside, although Nightingale surgery did not appear to have provision for disabled drivers. Both were decorated internally to a very high quality and were very clean and light. Both surgeries were wheelchair accessible.
Waiting for an appointment
Reception staff in both surgeries were very approachable and friendly. There was electronic check-in available in both surgeries, and in St Marks medical centre patients were being called in verbally by the reception staff for appointments as well as via an electronic screen.
Although in St Marks the reception area is slightly away from the main waiting room, in both surgeries we found it hard to speak privately to the receptionist, and privacy spaces in front of queues needed to be more clearly defined. Neither surgery displayed waiting times.
Both reception areas were felt to be child friendly, and Nightingale had a large maze table for children. There were accessible toilets available in both waiting rooms and hand sanitisers were available.
Although we noticed that signs advertising Language Line and the registration process on display, we felt that these could be more proactively advertised and promoted to patients. We discussed this with the service manager on the day, who told us that the surgery tends to ask staff to interpret rather than Language Line, as it can feel quite impersonal.
Ways to feedback
Nightingale surgery had a comments and suggestions box, and both surgeries were advertising their Patient Participation Group.
Although St Marks had a poster inviting comments and suggestions on their noticeboard, there was no obvious comments box available.
Access and hygiene
Everyone we spoke to across both sites felt the opening hours of the surgeries were good to excellent, although one person at Nightingale surgery told us they would prefer if it was open past 1.30pm. Likewise, everyone we spoke to across both sites felt that access in terms of transport and parking was either good or excellent. No one we spoke to at either site had any issue with the cleanliness of the surgery, which they all felt to be good or excellent.
Appointment booking and punctuality
All five people we spoke to at St Marks rated their GP booking system as good or very good. One person said they only ever phone if it is urgent, otherwise they can go online to book with the doctor they want to see. However, at Nightingale surgery we had mixed feedback. One person told us the booking system was poor, and that they always have to wait unless it is an emergency. Another said that although they had found it poor last year, it had since improved in 2018. Others had more positive experiences, with one person telling us that reception staff are "helpful, [and] they always try to fit me in. They will always try to make it easier".
Across both sites, most people rated the surgery's punctuality as good to excellent, but one rated it as poor, as they had to wait thirty to forty minutes to be seen.
Treatment received by staff
Across both surgeries, patients were very happy with the care they received from their GPs. People felt similarly about the nursing staff, who were felt to be good, very good or excellent across both sites. Reception staff were felt to be good to excellent by most patients, who described them as "very friendly and helpful"; "lovely, polite and understanding" and that they "always [have] a nice tone; always try to help". However, one patient we spoke to at Nightingale rated the reception staff as poor, as when they call the surgery it is always busy, or they are put on hold which is an expense.
Involvement in decision making and information provision
Across both surgeries, people told us that the staff were good, very good or excellent at involving them in decision making around their care. We also received feedback that information received from clinical staff during appointments was very good or excellent.
Unfortunately, three of the five people we spoke to at St Marks had not heard about the surgery's patient participation group, and no one we spoke to at Nightingale were aware of the surgery's patient participation group.
Medication and prescriptions
The two patients at St Marks medical centre who commented on the ease of getting prescriptions felt that it was either very good or excellent. At Nightingale surgery most people thought it was good to excellent, but one person felt it was poor.
Overall Satisfaction
Nearly all the patients we spoke to were happy with the overall clinical care they were receiving across both surgeries, with one person telling us "we love it, we've been registered here for 32 years". Any issues patients had centred around the booking and punctuality of appointments and collecting medication.