Puddingstone Grange Care Home
In February 2018, Healthwatch Greenwich used our power of Enter and View to visit Puddingstone Grange Care Home.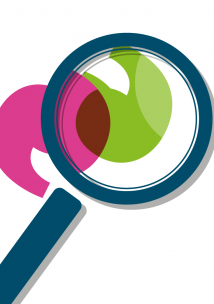 Puddingstone Grange Care Home is located in Plumstead, Greenwich and provides specialist 24 hour and respite residential and nursing care for adults with dementia and mental health. Services are provided by Avante Care & Support, a registered charity. The care home has four wards; two for dementia, one for mental health and one for nursing, with a total of 62 available beds.
The Care Quality Commission (CQC) carried out an unannounced comprehensive inspection on 9 th and 10th May 2017. Their previous inspection on 30th and 31st March had found the home required improvement due to medicine storage and administration practice. This had been addressed at the most recent CQC visit, and Puddingstone Grange was rated as 'Good' overall.
Summary of findings
Building
Puddingstone Grange care home is located on a main road with easy transport links. There is ample parking space for visitors who drive, as well as disabled bays, pick and drop off points close to the entrance, and disabled access into the home. Access is secure, as there are security codes on all doors and lifts. The external environment is well maintained and clean.
Staff were very friendly and warm on our arrival. The door was answered quickly and the reception area felt homely and welcoming. There was a notice board on display in the reception area with key information presented clearly, including the findings from the latest CQC visit. There was also information about available activities with photos from previous trips.
Communal Areas
Inside the home was clean and tidy. The building is five years old and well maintained. It is open plan, and there is open access to a large clean kitchen in each area. In general, the home was largely uncluttered and well lit, and well heated.
There were wooden banisters in all corridors to aid with walking, and there was plenty of seating available in the communal areas of the house. Seating was often arranged in a circle, to promote social interaction. There was also a quieter room available, which could be used by residents and visitors. Cleaning cupboards and storage rooms in communal areas were kept locked. There was also clear signposting to emergency exits and key areas.
Accessible communal toilets were located close to communal areas, which were found to be clean and with adequate supplies of soap and hand towels. Signage in the home was dementia friendly and included pictoral representations. There were also pictures on the walls for decoration.
Resident's rooms
Residents' rooms were spacious and en suite bathrooms. The bedroom doors displayed key information, including personal likes of the reisdents, and in some cases their photo. Most rooms also had a memory box placed outside the door, which personalised each room and aided those with dementia. The rooms had individual TVs, and each room could be locked for privacy. A call bell as located in easy reach in every room for safety.
Meals
Residents are offered a choice of meals at mealtimes, which are advertised on a white board in the communal area. Residents can also request an alternative meal if they wish. The care home chef cooks the meals and interacts with residents in the communal area at meal times, to receive feedback and specific oders. There is also open access to communal kitchen areas throughout the day, with hot and cold drinks available.
All the residents we spoke to enjoy the food which is available to them at Puddingstone Grange. However, one resident commented that it would be good to be able to access foods which were more in line with her culture.
Feedback and service user involvement
Only two residents were aware of how to complain if they were not happy with their care and two others told us they were unsure. One person told us that they would not be comfortable to complain if they received bad care, whilst another two told us they would rely on their families to advocate on their behalf.
Nearly all of the residents we spoke to felt that they were supported to live as independently as possible. Although two residents told us that they had their own personal care plan, the majority were unsure whether they did or not (although this is more a reflection of the levels of understanding amongst the residents, rather than a failing of the home). Two residents told us that they did not have regular meetings with the staff to plan their care, whilst another two told us they did. Finally, although three residents felt they had been offered choice and information about their treatment, two told us that they had not.
Overall Summary
The residents at Puddingstone Grange care home were pleased with the care they were receiving and the facilities and activities on offer. The building itself is clean, light and spacious. Staff appear to have positive and proactive engagement with residents, and obviously enjoy working there. Overall, there is a very lively, positive feel to the home with lots of smiles.