In February 2018, Healthwatch Greenwich used our power of Enter and View to visit The Oaks care home.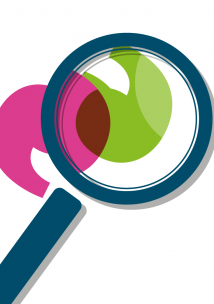 The Oaks is a residential care home located on Sidcup road, with services provided by Speciality Care EMI Limited.  It provides care for adults 65+ with living with dementia, mental health conditions and nursing care needs. There are 93 beds with 87 residents in-house at the time of visit.
The Care Quality Commission (CQC) carried out a focused inspection of the service on 6th July 2017, following an unannounced inspection on 21st and 22nd of February 2017, in which significant legal breaches were reported. Although the CQC inspection found that these breaches had since been addressed, it was felt that these had not been in place for long enough to ensure consistent and sustained good practice. The home was reinspected by the CQC on the 11th May 2018 and is waiting for the report at the time of publication.
Summary of findings
Building
The external environment is well-kept, and the gardens are well cared for. There is ample car parking facilities for visitors and staff. There was a signing in book to gain entrance to the home.
The Oaks provides spacious accommodation comprising of en-suite bedrooms which look out onto either the gardens or a central courtyard, and communal lounges with TV, DVD and music facilities, along with several quiet areas. The home is divided into six separate units over two stories and benefits from an on-site laundry facility, catering and extensive garden areas. The layout of the building is somewhat maze-like, with lots of small sections both on the ground and first floor. Although fire exits were clearly marked, from our observations the number of notices needs to increase and to be larger in size, in part due to the complicated lay out of building. We would suggest that these signs should also be dementia friendly. The fire policy is on display at the entrance and is accessible for all visitors. There are also copies on every unit and by the Laundry. 
Communal Areas
The cafe and eating areas were bright. The hairdressing room again was bright and clean, and all residents looked physically well cared for.
We did not observe any residents walking around, as everyone we observed was either in bed or sat in chairs. It is common for physically able people with dementia to wander (depending the stage of their dementia). One idea to increase the likelihood of the residents moving around would be to have small colour coded patches at hand height along the corridors, or perhaps patches of different kinds of material, e.g. fur, pebbled, so residents can find their way around.
We were pleased to see several residents sat up in chairs in the lounges, sometimes with support. The assisted bathroom was extremely clean which was good, and on asking we were informed that it was used daily.
Resident's rooms
The rooms are individually furnished, and services users are encouraged to bring their own personal possessions to ensure they feel at home. We would also welcome management develop a policy on the implementation and use of memory boxes for the dementia patients or the personalisation of residents' door display.
Summary
The residents we observed seemed to be happy and well looked after, although due to the particular needs of the client group, many were silent and unresponsive. The building was well maintained, clean and with good facilities. Staff were helpful and responsive to our visit.