Experiences of Greenwich Adult Social Care Services
Our latest report looks at people's experiences of accessing and using Greenwich Council's adult social care services.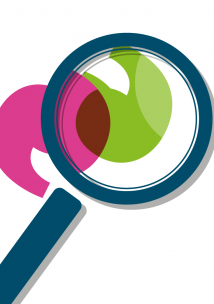 Summary
The work was commissioned by Royal Borough of Greenwich as part of the adult customer journey transformation programme, and the recommendations will feed into the transformation and improvement programme. Greenwich Council are committed to the principles of co-production and have developed a service user reference group, who meet regularly and feed directly into the transformation programme steering group. Healthwatch Greenwich also sit on the adult transformation board overseeing the changes.
Over the last nine months we have conducted focus groups, online surveys and face to face discovery interviews. We have heard from around 160 service users and carers. Our report highlights the key messages we heard and makes recommendations to deal with some of the more problematic themes we discovered. The people who spoke to us were self-selecting and are a small section of the c3000 adult social care service users in Greenwich, and many more carers, friends and family members.
Key Findings
Communication and information
Many service users and carers expressed concern over both the lack of information available to those in need, and a subsequent unhappiness with the level of communication after initial contact has been made. Several people felt that the knowledge and understanding of those undertaking assessments was not always as good as it should be. Many people were happy with the available ways to contact the council, although several expressed concerns over both online and telephone processes – particularly during assessment processes. A lack of clarity over the process, who to contact and what to expect caused deep concern amongst some respondents.
Recommendation 1
a) All staff (internal and external) who are involved in social care services should receive refresher training on the importance of effective communication with service users and carers.
b) Communication should happen via the methods preferred by the recipient (e.g. phone, email, face to face).
c) Clear policies need to be developed and shared with staff, service users and carers about when and how family, friends and/or carers will be involved and communicated with.
d) Information about what people can expect from social care services, including clear service user pathways (customer journeys) should be produced and made widely available.
Timescales
A common complaint was the amount of time it took from initial contact, through assessment to receiving services. This caused distress and anxiety in the service recipient and their family, friends, and carers.
Recommendation 2
a) A key driver for Greenwich council's adult customer journey transformation program was the recognition that there were often significant delays in assessment, transfers and waiting times for services. It is essential that the length of time people wait from initial contact to assessment, and then from assessment to receipt of services, is kept to an absolute minimum.
b) The expected timescales should be clearly published and explained to people at first contact. They should also form the basis of a high level KPI for all Greenwich services.
c) Reassessments and reviews should happen on a regular and clearly identified timetable (e.g. annually).
Understanding service user's needs
There was a strong sense that the assessment process didn't look at people in enough detail, and in some cases, simply didn't understand the needs of the individual. This was exacerbated by the perception that assessment processes weren't transparent enough.
A young woman with a brain injury, who attended one of the focus groups, had recently had her care reduced from 24-hour support to just four hours per day. Both her and her mother felt this was likely to have a significant negative impact on her independence. A multidisciplinary panel apparently made the decision, however, neither the service user nor her mother had been invited to participate, and the decision had been made without their input or involvement. The family felt that the local authority was relying on the family to take over the care, which significantly increased pressure on the family, and threatened to undo years of work supporting the young woman to live independently. A service user with a disability expressed concern over the lack of control an individual has over the process, especially when the processes seem prolonged or disorganised, and the anxiety this can create.
HWG has recently been talking to the Nepalese community, many of whom came to the UK as older people (separating them out from many BME communities who first came to the UK at a younger age). As a result, translation services are essential for older Nepalese people who need support to navigate the care system. Whilst these do exist, they are not always well advertised, or accessed consistently by professionals.
Recommendation 3
a) Initial assessments should be carried out face to face and ideally in the service users home, unless otherwise requested.
 b) Assessment processes should be simple, well explained, consistent and focused around the service user's needs.
c) The council should adopt a 'trusted professional' model to ensure that once an assessment is undertaken, the service users do not need to repeat information until they are due for review or re-assessment.
d) Service users should always receive a copy of their assessment and support plan.
e) RBG should ensure that translation services are fully available and advertised to service users from initial contact through to annual review. Particular consideration for this should be given to members of the Nepalese community.
f) Service users need to be involved all decisions made about their care, during assessments and reviews. No decision should be made about an individual's care and support package, without fully involving the service users (and carers).
Volume of services available
Several service users and carers expressed concern over the amount of time available for care workers to complete basic tasks including cooking, cleaning, and shopping. Similarly, whilst most carers wanted to be the ones to provide for their loved ones, many expressed that respite care is essential, but very difficult to get.
Recommendation 4
a) Whilst Greenwich Council hasn't had the severity of cutbacks of other many other local authorities, budgets are still tight, and there is a general perception that assessment decisions are being made based on available funds, rather than individual's needs. The Council should ensure that care workers are allocated enough time to carry out the support needed (e.g. 15 minuite slots for personal care or 30 minutes slots for cooking and supporting with lunch/dinner).
b) The council should try to be more transparent in its decision-making processes, clearly identifying the rationale for any reduction in services or funding.
Personal health budgets
At both of the focus groups, service users and carers expressed concern over the implementation of personal health budgets and direct payments. There was confusion over what the money could be used for, and how it could be accessed. There was anxiety from some service users having to become employers of their care workers, with all the legal and financial implications. One person was very worried about how they would cope when their care worker was on maternity leave, as they needed to provide maternity pay, but there was no additional money available to provide cover. Some service users were able to have larger sums of money agreed up front to cover additional support costs (e.g. annual leave), but there appeared to be some inconsistency in how this policy was applied.
Recommendation 5
a) Greenwich Council should work more closely with Greenwich CCG's continuing health care team. Processes and good practice should be shared, and changes implemented to improve services across the board.
Reassessment and financial monitoring
During the discovery interviews, the stress and anxiety caused by annual reviews and financial monitoring was a common issue. It was felt that annual reviews were overly long, that social workers hadn't always read the initial assessment, or even the previous review, and often seemed to be starting from scratch. Each year the local authority carried out a needs review, a cost review, and then a financial assessment, all of which carried the threat of services being cut or funding being reduced. Reviews are often late, and in at least one instance, a review was due before the previous one had been completed and signed off. This adds additional anxiety to an already complicated process.
The financial monitoring can be unwieldy, with patchy support given to service users. There have been multiple changes to what is allowable from a funding point of view, with additional restrictions placed more recently on spending that is not direct provision of a care.
All of this is in addition to the already difficult process of accessing funds through the DWP (for example, ESA, DLA, and PIP).
Recommendation 6
a) More support should be given to carers and service users to assist with the financial monitoring. Annual reviews should not be punitive.
b) Funds provided for care and support should only be clawed back in exceptional cases.
c) Reviews should be consistent, carried out within a reasonable time scale and staff carrying them out must read the previous year's review and current care plan, before undertaking them. They should focus on changes since the previous one.
d) Service users and carers should not have to go through their entire history and care needs each year.
Consistency of support
A theme throughout all our discussions was the inconsistency of care. In particular, the punctuality and consistency of individuals coming in to provide care. Simple things like not arriving on time can create uncertainty, causing anxiety for carers, and significantly reducing the control a service user has over their own lives. Having to wait two to three hours to be able to get up in the morning, or to be put to bed, or having to go to bed at 6pm because that's when the care worker arrives, is a significant infringement on an individual's independence.
Constant changes of staff, and inconsistent handovers also mean that service users are not always getting the care they need, due to a lack of knowledge on the part of the care worker, time that should be spent providing care is then spent learning about the individual. Whilst staff changes are inevitable, care providers could make changes to the way staff are allocated and trained, to minimise problems.
Service users who have family that live in the same home providing care, are not able to use their care budget to pay them, even if that care would have to be provided if the family member did not live there. This creates an inequality in the system.
Recommendation 7
a) The lack of punctuality, handovers, and consistency of staff from care providers is a significant concern for people. We recognise that recruitment and turnover of care staff is a significant problem nationally, so RBG should work with providers to identify and share best practice, as well as ensuring that they are paying care providers a realistic hourly rate.
b) RBG should also ensure that consistency of staff, effective handovers, and punctuality of directly funded providers are key performance indicators, monitored very closely.
c) The council should revisit the policy of not paying family members for essential care. 
d) Lewisham and Greenwich NHS Trust should review its policies with regards to overnight stays at QE Hospital, with a view to enabling carers of vulnerable service users to stay overnight.
e) From assessment onwards, service users and carers should be allocated a named key worker (care manager/coordinator), who will be the main point of contact. This person will support the user to navigate processes and will lead on ensuring that services are being provided when and how agreed.
Respite care
Almost all the carers we spoke to, expressed the importance of respite care. Caring for an adult is time consuming, physically demanding and can be incredibly stressful. A short amount of time away each year, where a carer can be confident that their loved one is being treated well can make the difference between being coping and not coping. The care needs to be high quality, accessible both physically and financially, and flexible enough to meet the needs of service users and their carers. A relatively small amount of money invested in respite care, could see longer term savings from a reduction in the number of service users that end up in long term residential care, as well as improvements in the carer's own physical and mental wellbeing.
Recommendation 8
a) Family and friends are most likely to be a person's carer (which can save the local authority money). This can be an exhausting and stressful job. To prevent burn out and additional stress and anxiety, consistent respite packages should be made readily available to carers – particularly for those caring for their loved one full time. These should be flexible, affordable, and well advertised.
Next Steps
Much of the information gathered in this report is known to Greenwich Council either in part or in full. Greenwich Council have taken the significant positive step of implementing the transformation programme, partly because of previous feedback gathered from service users. Healthwatch Greenwich will be continuing to gather feedback from people who use the services to support this process. In addition, we will be supporting Greenwich Council with their new customer reference group, aimed at working towards a co-production model for adult social services. It is important that the customer reference group acts as a hub for a feedback from the wider community about how the service changes are implemented and monitored going forward. Over the next 12 to 18 months, as the transformation is implemented, we will be seeking to identify what impact the changes have had on the service user experience.