Time Court Residential + nursing home
In May 2018, Healthwatch Greenwich used our power of Enter and View to visit Time Court Residential + nursing home..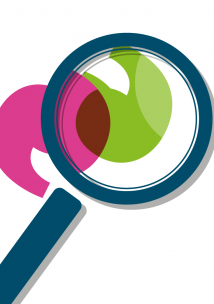 Time Court Residential + nursing home is located in Woodland Terrace and provides accommodation for persons who require nursing or personal care, Physical disabilities, Sensory impairments, treatment of disease, disorder, or injury, caring for adults over 65 yrs. Services are provided by Sanctuary Care Ltd. There are 56 beds available of which 43 were occupied at the time of our visit. Around half of these residents are bed bound.
The CQC carried out an unannounced inspection 20 October 2016. At this inspection they found that there were sufficient staff on duty to meet people's needs. Risks to people had been assessed and where risks had been identified, action had been taken to reduce the level of risk. The CQC rated Time Court as "good" across all areas.
Summary of findings
Building
There is a large visitor's car park in front of the building that also serves as a drop-off for the Age UK Day Centre transport. The disabled ramp provides access to both day centre and care home.
The reception area lies between the entrance to Time Court and the Day Centre. The front door is supposedly secure with a bell and speaker phone and access enabled by the receptionist on duty. However, on the day of our visit, we were able to gain access via the adjoining Day Centre door, which had been left open and unattended.
Communal areas
The walls are somewhat cluttered with information sheets, framed certificates and notices that that were a bit overwhelming and in need of a review and update.
The communal lounge areas were arranged and furnished as if they were ordinary living rooms with bookcases and pictures on the wall. Although the TV was on, it didn't dominate the room and the sound was on low so that the residents were able to find a corner that was relatively quiet if they wished to read or chat to others. An island in the corner of the room acted as a kitchenette with a microwave to heat up snacks and unlimited amounts of hot drinks prepared by the care assistants.
The three wings of the building enclose a secure and substantial well laid out sensory garden area with a pond, water feature, raised beds, picnic tables and shaded seating. The more active residents are encouraged to become involved in the light gardening (raised beds) group and co design the planting. The garden area serves as a backdrop to summer events and parties.
Signage could have been larger with a strong contrast. Pictures delineating the room's function also accompanied the notice i.e. picture of a bath on the bathroom door. It would help cognitively challenged and visually impaired residents if the doors were painted in strong primary colours and thought given to coloured toilet seats.
Resident's bedrooms
The resident's rooms open onto the main corridor and all rooms are ensuite with call bells, frames around the basins and toilets. The old institutional metal hospital/type beds have been replaced by wooden framed single beds that can be automatically raised or lowered to assist transfers in and out of bed. Most rooms are carpeted in the residential section except in cases where a resident's incontinence may require an easily cleaned floor covering to preserve hygiene levels,
Residents are permitted to bring in items of furniture, personalise their rooms with mementos, arrange their furniture to their taste, and put up their own choice of soft furnishings. There is a TV point in each room. Call bells are within easy reach of the main chair in each room.
We were particularly pleased to see that outside each room is a picture of the resident along with a memory box filled with their own items.
Meals
All meals are prepared fresh inhouse by the catering team. Meals are designed both to reflect the tastes of the unit's diverse population but also to cater for specialist health diets (diabetic, low sodium, gluten-free) or pureed for those with swallowing difficulties. Menus are distributed to every room first thing every morning and orders taken (alongside a daily programme of activities). Meals for the nonbedbound are generally taken in the communal room attached to each unit at tables set for four residents. The table menus display pictures of the meals in addition to a written description. Clients can also choose to eat in their own rooms if so wished.
Clients are regularly consulted about changes in the menu and the catering team actively seek feedback on their work. Jugs of water are delivered to each room in the morning and replenished throughout the day. Hot drinks are prepared by care assistants on request in the communal lounge throughout the day.
Feedback and service user engagement
Residents gave us gave us predominantly positive feedback about staying in the home. On communication with families and relatives, the Manager stated that tried several times to set up a relatives group meeting, but this had not been well attended (despite several attempts to vary the time and day of the meetings to increase attendance). A different approach may need to be taken to resolve this.
Overall Summary
Overall, we were very impressed with the facilities and the care on offer at Time Court Care Home. Staff appeared to know the residents well and residents had mainly positive feedback about staff, the facilities and the care they received. The home itself was welcoming and homely, hosting a wide range of activities and catering for residents of varying levels of independence. Staff were friendly and helpful, and appeared committed to implementing improvements going forwards.