All Saints Medical Centre
In June 2018, Healthwatch Greenwich used our power of Enter and View to visit All Saints Medical Centre.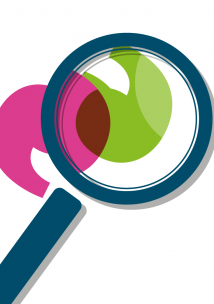 All Saints Medical Centre is a GP practice located in Plumstead. It has 5150 registered patients. Clinical services are provided by two GP partners, one full-time female partner and one part-time male partner. There are two part-time locum GPs and two female part-time Practice Nurses (1.44). Administrative services are provided by the Practice Manager (FT) two part-time administrators and six reception staff (2.8 WTE). The last CQC inspection took place on 13/04/2016 and the surgery was rated "good" across all areas. On the day of the visit, we spoke to 7 patients over 2 hours.
Summary of Findings
Building/facilities
The external condition is clean and appears well cared for with ample parking for visitors. The disabled space was located close to the entrance for easy access. However, some rubbish was the back of the surgery, which was immediately removed when bought to the attention of the practice. The internal environment is well decorated with blue and white painted walls which feel calm and relaxing. 
There are clear signs in the reception area, well sized and in appropriate fonts. We were greeted well by the reception staff, who were not expecting our visit. Staff were attentive and very helpful in response to questions. Electronic check-in is available, but at the time of our visit it was not working. There was enough space for confidential discussions with the receptionist but there was no specific barrier.
The surgery's main waiting area was clean and tidy. It had a pleasant atmosphere and no unpleasant odours. An electronic call system was in place as well as announcements by reception staff. Waiting times were not displayed, instead patients were given approximate wait times by reception staff, although some patients said that these were not always reliable. We did not see any displays advertising online booking, but the online repeat prescription service was advertised. A hearing loop was in place with patients also being called out by staff when their appointment was due. Toilets facilities were available in the waiting area. On the day of our visit we did not see any hand sanitisers. The notice boards were uncluttered and had up to date and useful information. Although information on the PPG was not advertised, we were informed that the PPG was functioning and well attended.
It was not clear whether information was available in other formats or whether the interpreting and translation services was available. This is important as translation and interpreting services are provided to ensure that all patients have access to health care. No information was displayed advertising the GP Access Hubs. The waiting area is not very child friendly and had no toys or books available. The waiting area had Wi-fi but there was no notice informing patients about this service. There were no photographs of the clinical and admin staff on display.
Access and hygiene
Everyone we spoke to on the day felt that the surgery was always clean and tidy, and rated the hygiene of the practice as either good, very good or excellent. Similarly, the patients we met were happy with access, as they could either walk in easily, or find parking nearby.
Appointment booking and punctuality
The majority of people that we spoke to rated the appointments system as good or very good. With many saying that they did not have to wait too long after contacting the practice for an appointment, usually by the next day. Most people booked their appointments on the phone. One person knew about the GP Access hub, but this was not advertised in the practice. All rated the opening hours, access to the surgery and cleanliness and hygiene as very good or excellent. There was a mixed response to the punctuality of appointments with most stating that they had to wait and that appointments were rarely on time. However, most patients were happy to wait and did not seem to be concerned by it.
Treatment received by staff
Most people we spoke to were pleased with the treatment they received from their GP, rating them as either very good or excellent. In particular, Dr Lee was mentioned many times. All patients rated her as excellent.
Involvement in decision making and information provision
Most patients we spoke to felt involved in the clinical decisions that was made about their care and the amount of information they received from clinical staff. One person did feel that there could be more information offered in the GP appointment. However, most stated the GP was "…very informative, if they're discussing something with you", and another commented "they explain everything to me.". Two people we spoke had heard about the surgery's patient participation group.
Medication and prescriptions
All the patients we spoke to generally found it easy to get their prescriptions through the practice and rated it very good or excellent. The relationship between the pharmacy and the practice appears to be working well.
Overall satisfaction
The main negative patients communicated to us regarded the punctuality of appointments. However, patients rated the surgery and the treatment they received as good, very good or excellent overall. Comments included; "I think it's a great surgery"; and "…it's a lovely surgery compared to past surgeries I've been at. Everyone is friendly and helpful."