In June 2018, Healthwatch Greenwich used our power of Enter and View to visit Webb Road Care Home.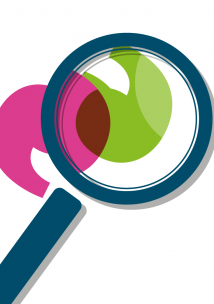 Webb Road Care Home provides long term residential home for those with severe learning disabilities. It has a total of six beds. There are on average four support staff on duty for the morning and evening shifts. Overnight there is one sleeping staff and one waking staff on shift.
On 8 December 2016 the Care Quality Commission (CQC) undertook an unannounced inspection of Webb Road. This followed an inspection of the service on 10 March 2016 in which breaches to the Health and Social Care Act 2008 regarding the monitoring and managing of medicines, and staff supervision and appraisal were found. At the most recent visit, the service demonstrated improvements and was rated as good across all areas.
Summary of findings
Building
Webb Road care home is situated at the end of a leafy, residential close within walking distance of numerous bus stops. There is an area of shops and cafes a ten to fifteen-minute walk away. The home was not sign-posted but we felt this was appropriate for a small, long-term, residential service. There is disabled access to the home and the entrance is secure as it has a call bell, which was promptly answered on the day we visited.
Communal areas
The home does not have a reception or waiting area, but there is a desk in the entrance way with a visitors book for signing in. This area was uncluttered and felt welcoming. We were shown into the office. On the morning we visited the office door was kept open, which felt inclusive and made it easy for residents and relatives to pop in and speak to staff. In the hallway we saw the home's latest CQC report on display as well as a comments and suggestions folder and a copy of the home's complaint policy. In the main hall there was a display of staff photos and names, and framed one-page profiles of all the residents. This felt personalised and homely, and care had been taken to include in-depth likes and dislikes of all the residents.
The home smelt pleasant and had lots of light. The main living room was large with plenty of seating, and had a tv playing in the corner. Although we were told the seating would soon be changed, it appeared to be in good condition and comfortable. The living room opens onto a large garden which has a barbecue, tables, seating and lots of potted plants. The garden was pleasant and well-kept; staff told us that a gardener visits monthly but that residents also help to maintain it. We were surprised to see that a large part of the garden was raised and not wheelchair accessible, given the nature of the residents' needs. We were informed that the home staff had requested for this to be altered.
The home had a kitchen area on the ground floor, which included a dining table and a small seated area facing a tv.
The laundry room was tidy and clean. Downstairs had a communal toilet which was spacious and tidy, and well-equipped for disabled access.
The residents' bedrooms are based on the second floor of the house. There is a lift and a staircase leading up from the ground floor. Upstairs, there is also a large shower room and a modern bathroom with an accessible bath. We were told that the bath was not, unfortunately, able to be used by those with epilepsy and so currently only one resident was able to use it. The shower room had individual shower chairs in it for each resident, which made it feel a little cramped. Both rooms were large, clean and had lots of light.
Resident's rooms
The residents' six bedrooms all opened onto a small communal area, which had additional seating and two large skylights, making it feel spacious and light. The bedrooms themselves were all large and well-furnished. Residents have been living in the home for up to twenty years, and as such their rooms felt homely with lots of personal belongings and furniture including family photos and posters. Each bedroom had a photo of it's occupant next to it's entrance.
Meals
The kitchen was large and clean, and staff told us that they prepared a cooked meal every night and ate with the residents. Residents choose their own breakfast, and lunch is more flexible.
Feedback and service user involvement
We were told by staff that feedback can be hard to gather from individual residents as most are currently non-verbal. Staff therefore try to interpret what residents like or don't like based on their non-verbal body language; most staff had worked there a long time and had good relationships with the residents, making this easier. The home also runs a 'centre planning' meeting every six months and invite residents' friends and relatives.
Overall Summary
We were impressed by Webb Road Care Home and the staff who work there. The home had a communal atmosphere, and although we could only gather limited feedback from one resident and one relative, they both gave positive feedback about the home and the care and treatment on offer. The home itself had a homely feel, and was spacious, light and clean.