In July 2018, Healthwatch Greenwich used our power of Enter and View to visit Disraeli Close care home.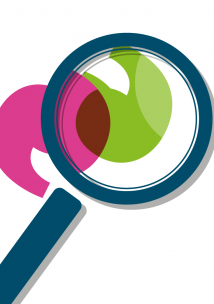 Disraeli Close care home is situated in a residential area in Thamesmead with services provided by Emmanuel Care Services Ltd. It offers long-term residential care for adults with learning disabilities. The home has three beds, with two being occupied on the day of our visit. The staff consists of one care home manager and one support worker on shift, as currently there are only two residents. One support worker stays overnight.
The Care Quality Commission (CQC) carried out an unannounced inspection on 14th and 15th March 2017. The service was rated as 'requiring improvement' as there was no clear guidance for staff in risk assessments as to who was assessed as at 'medium risk' of choking or when to refer residents to a Speech and Language Therapist. The CQC also found that the service had failed to consistently inform them of the authorisation of Deprivation of Liberty Safeguards (DoLS), as some residents required continuous supervision by staff.
Summary of findings
Premises
There is no signage for the home, but it was felt that this was appropriate given the long-term nature of the residents' placements and the home's small size. It was easy to find and had a secure front door which was answered promptly. There is no disabled access to the home, as there are stairs throughout leading to the different levels; it is therefore not appropriate for residents or visitors with physical disabilities. The front of the home was tidy and well-kept and had a pleasant atmosphere.
Communal areas
On entering Disraeli Close care home, there is a narrow staircase which leads up to the first floor, which is comprised of the kitchen and the living room. Although the kitchen was slightly cluttered, it had a homely feel and was clean and light. There was a dining table big enough to seat all the residents. Above the dining table, there were photos across the wall of different meals; we thought this was very helpful for the residents, although the captions could have been larger.
The home's living room felt quite sparse, although there was enough comfortable seating for the residents and any visitors or staff. There was a large tv in the corner, which one of the residents was watching when we visited. There was also an 'activities cupboard' in the corner which was tidy and had different games on show and a box of sensory materials. Although the living room was pleasant and clean, we felt it could do with some redecoration as it felt slightly worn out.
There is a back garden attached to the property with a large shed, which functions as the home's office space. This had a pleasant interior, with photos of the residents on the walls and comfortable seating. We were informed that residents were able to enter the office space as well. It was unfortunate that it took up a large part of the garden, but this seemed to be a necessity as the home itself did not have an office area. The rest of the garden was cemented over and was tidy. It was only a very small area.
On the top floor of the home, there is a bathroom which includes a toilet and a bath/shower. Again, this appeared to be clean and tidy when we visited, and was situated near both residents' bedrooms, making it easily accessible for them.
Resident's rooms
The residents had large bedrooms, all of which had their own sink and basin. The rooms were suitably furnished, with single beds, armchairs and TVs. They were somewhat personalised; for instance, one of the residents who really liked cars had posters of cars on his wall, which he seemed proud to show us. Bedrooms were odourless and appeared clean and well kept. One resident had had his sink disconnected, as he had been using it inappropriately, as well as his window locked.
Meals
Staff informed us that all the meals in the home were home-cooked predominantly by staff, as they had been advised by an occupational therapist that it would be dangerous for the residents to cook. Although the menu cannot be fully informed by the residents due to their communication difficulties, staff can observe from behaviour and body language which meals they enjoy, and they also speak to the family about what food they enjoyed previously. There was a pictorial menu on the wall, with examples of some of the residents' favourite meals, which included meals from the residents' own cultures.
Staff and resident relationships
The residents appeared to be comfortable around the staff, who in turn seemed to know them well. It was clear that the staff were able to communicate with the residents through non-verbal body language as well as basic verbal language and understood their likes and dislikes. We felt that the residents responded warmly towards the staff and appeared happy and relaxed around them.
Overall summary
Overall, we felt that Disraeli Close care home was run much like a family-home, with a maximum of three residents and two staff on duty at any point. The staff knew the residents well, in part because they had been placed there for such a long time, which meant they had built strong relationships with one another. The home for the most part was clean and tidy, although slightly cluttered in places. We did feel that small refurbishments and attention to some aspects of decoration could brighten the place up, both for residents and their visitors.