In July 2018, Healthwatch Greenwich used our power of Enter and View to visit 58 The Village Care Home.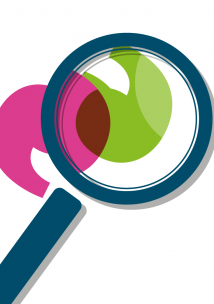 As the home's permanent manager is on long-term sick leave there is currently an interim manager split between this home and one other.
We had a preliminary chat with the interim care home manager on the day of our visit. We also spoke to one resident on the day who had limited communication abilities. We were shown around the home by another resident.
We are now pleased to be able to publish our report and recommendations for the home and its commissioners, along with their responses.
Summary of Findings
CQC Findings
On 27 April 2016 the Care Quality Commission undertook an unannounced inspection of 58 The Village and rated it as 'good' across all areas of safety, effectiveness, care, responsiveness, and leadership.
Security
The home itself is secure with call bell access. However, on the day we visited, the front door was answered by a resident and we were invited in. We were able to walk around the downstairs of the home before bumping into a staff member and introducing ourselves, which was a slight concern as we had not shown any ID at this point. The problem was exacerbated by the fact that the Home's office is based upstairs, so staff did not initially see or hear us entering the home.
Communal areas
The home is large with multiple communal areas. There is a living room at the front of the house, which had ample comfortable seating and was clean and tidy. There was a large tv turned on, which one of the residents was watching. There is a separate dining area, which had a dining table and chairs, as well as a large kitchen with ample fridge-freezer space. The kitchen had lots of picture cues for foods, and menus were personable and easy to understand.
We were told that residents are very involved in helping to prepare the house meals, and that the cooking skills of a few residents in particular had greatly improved over time. There are always alternative meals on offer, for those who do not like that meal choice.
Residents bedrooms
There are six bedrooms in the house, two of which are wheelchair accessible, with a lift which goes to each floor. One of the rooms is en suite, and the other residents share communal bathrooms. The residents bedrooms were large and spacious, and highly personalised according to each person's tastes and interests. All the rooms we were shown on the day were tidy and clean, and were spacious with lots of natural sunlight.
Feedback and involvement
The home holds house meetings every three weeks to share news and gather feedback. Where possible, these are held immediately after staff meetings, so that relevant information from those can be shared with the residents. We were told that attendance for these is generally high, especially as staff include incentives such as snacks and aim to make them as informal as possible. However, for residents who choose not to attend, staff members speak to them individually after and inform them of anything they ought to know.
Overall summary
58 The Village Care Home was large and spacious and had a very homely feel to it. All communal areas felt welcoming and well-tended to. We were not able to gather feedback from many residents, but the one resident we did speak with indicated that he was happy in the home. There was evidence that service users' individual choices and preferences were taken into account when planning the space and the activities. Staff came across as professional and passionate. Overall, we were impressed with the environment and the positive, proactive attitude of the staff.