In August 2018, Healthwatch Greenwich used our power of Enter and View to visit 169 The Lodge care home.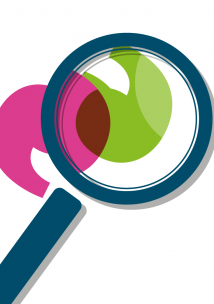 The home is a six bed long-term residential care home for adults with mild to severe learning disabilities. The residents are of mixed genders and ages (between 18 - 65). Currently, the home has two male and four female residents. Four residents are fully Greenwich council-funded and two are co-funded by Greenwich council and NHS Greenwich Clinical Commissioning Group (CCG).
We had a preliminary meeting with the care home's manager on the day of our visit. We also spoke to one resident on the day with the support of his care workers.
Summary of Findings
CQC Findings
The Care Quality Commission (CQC) carried out an unannounced visit to 169 Lodge Hill care home on 14 June 2016. Overall the home was rated "good" across all areas.
Building & Security
The care home itself is based within an ex-NHS owned estate, which has multiple other buildings on-site including another care home next door (167 Lodge Hill) and a district nurses office. There is a map at the entrance to the estate which clearly signposts where the care home is. Although there are obvious benefits to being placed so close to other services (such as a hydro-pool on site which the residents can use), and the estate itself is attractive and well-kept, it did have a somewhat clinical feel when entering.
The home itself is a small, attractive building at the front of the site. It had secure call bell access, which was answered in a prompt and friendly manner by the home's manager. We were asked to sign a visitors' book on arrival.
Communal spaces
On the ground floor of the home is a communal living room, with large comfortable armchairs and sofas which can accommodate all residents. The space clearly took into account individuals' needs, as there was a tailored chair and a padded mat for use by two individuals in particular. It was a homely space with a tv, seating placed in a circle in a way which would prompt social interaction and photos of the residents hung on the walls. 
The home has a large open plan kitchen/ dining area, which was clean and tidy when we visited. We saw residents being supported to eat breakfast on the day of our visit, and they appeared to be comfortable and at home in the dining area. The home also has a back garden; this was a large space with outdoor seating and a swing, which could be accessed via the kitchen or one of the bedrooms.
There were multiple bathrooms in the home; one was situated on the first floor and another two were at ground level. These were clean and tidy, although one of the shower rooms on the ground floor did feel slightly cramped.
Some of the notice areas and boards in the home would benefit from restructuring and re-organising. At times it was not clear if information on display was meant for staff, service users or visitors.
Personal spaces
There are six bedrooms in the house, one of which is en-suite. Two are on the first floor of the home and four are on the ground floor. All the rooms we saw were very spacious and tidy, with lots of natural light. The rooms had clearly been personalised for each individual, as we saw evidence of decorations, pictures and murals in each room which were linked to individuals' interests and hobbies. Rooms were well-furnished and had their own tv's and lots of personal belongings and photos, and most of them had photos of the occupier on their bedroom doors.
Meals
We were told that meals are prepared and adapted by staff according to the needs and tastes of individuals, and residents assist in cooking as and when 7 Healthwatch Greenwich www.healthwatchgreenwich.co.uk 0208 301 8340 they wish to. For instance, although staff might prepare fish and chips for all residents, the presentation and portioning of the meals are adapted to individuals based on their needs. Menus are planned jointly with residents and food shops are done weekly once meals have been decided.
Feedback and service user involvement
Staff in the home hold 'best interest meetings' with individual service users, their family members and other professionals involved in their care. These look at issues which may be affecting the individual's quality of life or health and wellbeing. The regularity of these meetings depends on the needs of the individual. We were also told that service users' wellbeing is monitored in an ongoing way by the staff who know them best, by monitoring verbal and non-verbal cues such as their mood and body language. The manager explained that this was supported by the fact that staff who had been at the home for a while knew the residents well and had formed strong relationships with them.
Overall summary
The home was generally well-kept and had a warm and welcoming atmosphere. Staff appeared to know the residents well and the manager spoke passionately about creating a home which promoted independence and fully felt like 'home'. We were unable to gather any extensive service user feedback, but from our limited observations the residents appeared to be well looked after.