In January 2020, Healthwatch Greenwich used our power of Enter and View to visit Weybourne Care Home.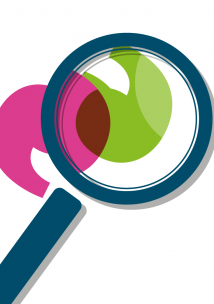 Weybourne is located in Abbey Wood, and is a residential care home for adults aged 60+ living with dementia. It has 40 beds, with 32 occupied on the day of our visit.
We observed the care and interaction with staff of 20 residents in the dining room and two lounge areas. We spoke to 5 residents, 1 relative, the registered care manager and 2 staff members. In addition, we viewed all communal areas and two residents' rooms.
The Care Quality Commission (CQC) carried out an unannounced visit to Weybourne Care Home on the 13th March 2018. The home was rated as 'good' across all areas.
Summary
Overall, we felt that Weybourne Care home provided a homely environment, and residents are happy with the care received. Most staff are longstanding postholders and are happy with how the home is run and managed. Staff are attentive, and clearly know their residents well. Where we identified issues, we were impressed that the care manager demonstrated awareness of the need for improvements and had plans underway to ensure the home continues to meet the needs of its residents.
There is ongoing refurbishment work throughout the home, limiting access to facilities and causing significant disruption. The refurbishment, which started in October and is anticipated to be completed in March, has created a number of plumbing issues resulting in some toilets and bathrooms being out of use.
Communal areas are generally clean, and corridors well-lit and decorated with paintings and photographs giving a homely feel. The lack of en-suite facilities throughout is a limitation and some areas are a little shabby and grubby and more regular cleaning throughout the day is required, particularly during the refurbishment period. The care home manager is aware and is working towards a cleaning schedule that better meets the needs of residents. We were concerned to find an inaccessible alarm cord in one communal bathroom suggesting that more regular checks on safety equipment should be made.