Brook House Care Home 2020 report
In November 2017, Healthwatch Greenwich conducted an Enter and View at Brook House care centre. In January 2020, we used our power of Enter and View to revisit the care home.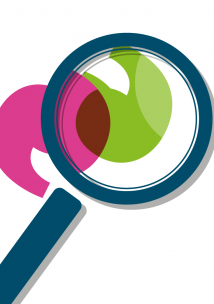 We spoke to 3 residents, and 4 members of staff. We observed the care and interaction between staff and approximately 50 residents in 3 lounge areas. In addition, we viewed all communal areas and several resident rooms.
The Care Quality Commission (CQC) carried out an unannounced visit to Brook House Care Home on the 25th September 2018. The home was rated as 'good' overall however, the leadership element was rated as "requires improvement"
Healthwatch Greenwich Enter and View 2017 In November 2017, we conducted an enter and view visit to Brook House Care Home, in which we provided 6 recommendations:
Ensure the car park is kept clear and free from waste.
Ensure all handrails are in contrasting colours to the walls and that they are free from paint chipping or damage. If these rails were made from a more durable material (i.e. plastic) they would need less maintenance.
Ensure all toilets and bathrooms are of an equal standard and all fittings are fixed and safe. • Include photos and names of key staff for each suite.
Ensure resident's meetings take place to ensure a regular feedback for the residents.
It is essential that a good relationship is built between the care home and the primary care provider. Clover Health Centre must be responsive, and Brook House must be able to reach the provider easily especially in an emergency.
Summary of findings
Brook House Care Home provides a clean, homely environment for residents. Communal areas are clean, odourless, and well-lit. Staff are approachable and friendly and have good relationships with residents. The home covers three floors, each for different needs: disabilities, dementia, and elderly nursing, and each floor has its own activity coordinator. Each floor has a different colour scheme, all of which are dementia friendly. At the time of our visit, parts of the home were undergoing refurbishment and redecoration, and we are pleased to report all previous recommendations from Healthwatch Greenwich have been implemented. Areas for improvement include: • a lack of permanent staff and, as a result, a reliance on agency staff affecting continuity of care within the home.
The lift system can be accessed by residents without the use of a security code or key; therefore it is not safe for residents with dementia or other mental health issues.
A television in an activity room that had been broken for over a month, affecting resident's enjoyment in the home.