Riverlee Care Home 2020 report
In May 2018, Healthwatch Greenwich conducted an Enter and View at Riverlee Care Home. In January 2020, we used our power of Enter and View to revisit the care home.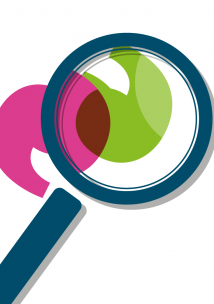 We spoke to 5 residents, and 2 members of staff. The registered Care Manager was not in the home at time of visit, so we arranged a follow-up telephone interview. We observed the care and interaction between staff and approx. 20 residents in 3 lounge areas. In addition, we viewed all communal areas and a few resident rooms.
The Care Quality Commission (CQC) carried out an unannounced visit to Riverlee Residential and Nursing Home on the 8 th and 9 th February 2018. The home was rated as 'good' overall, however, the care element was rated as "requires improvement."
Summary of findings
In May 2018, we conducted an enter and view visit to Riverlee Residential and Nursing Home, in which we provided 4 recommendations:
Ensure all areas are clean and odourless
Introduce a clearer signage towards the home's front entrance
Address the issue of space in communal areas and remove clutter
Increase and improve signage around the home
Overall, we felt that Riverlee Residential and Nursing home provides a calm, welcoming and homely environment. Feedback from residents is positive, staff are approachable, friendly, and know their residents well. It is reassuring to see that issues raised in our previous report have been addressed.
The communal areas are clean, odourless and the corridors well lit. We were pleased to see the use of dementia-friendly colour schemes across the home. Having memory boxes outside each room contributes to the personalised feel at Riverlee.
We are concerned with overall safety in respect of trip hazards. Excessive clutter and inappropriate storage in areas accessible to residents increases risks of falls and accidents, particularly for frail residents. We recommend the home reviews how best to utilise the space it has for storage, to ensure communal areas remain clear.