Meadows House Care Home 2020 report
In January 2018, Healthwatch Greenwich conducted an Enter and View at Meadows House Care Home. In January 2020, we used our power of Enter and View to revisit the care home.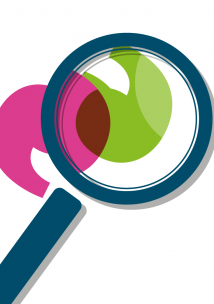 We spoke to 6 residents, 3 relatives, and 4 members of staff. We observed the care and interaction between staff and approximately 50 residents in 3 lounge areas. In addition, we viewed all communal areas and several resident rooms.
The Care Quality Commission (CQC) carried out an unannounced visit to Meadows House on the 19 th September 2019. The home was rated as 'good' overall.
Summary of findings
In January 2018, we conducted an enter and view visit at Meadows House Nursing Home, in which we provided 5 recommendations:
Improve the maintenance and decor of the building
Reception area must be staffed full-time
Share local information via notice boards and newsletters
Use dementia-friendly signage
Clearly display information on available faith groups
Meadows House has a pleasant exterior environment and is located close to local amenities and public transport networks. The home is divided into 5 centres: Jackwood, Crownwood, Harwood, Queenscroft, and a day centre. Jackwood is an 18-bed centre for residents with advanced dementia and/or challenging behaviour. Crownwood is a 12-bed dementia and nursing centre. Harwood and Queenscroft are 15 and 14 bed residential and dementia centres. The day centre is for non-residential use, which members of the community with dementia attend as often as they please. Much of the home is clean and well-maintained, making use of dementia-friendly signage. However, day centre toilets are dated and unwelcoming, requiring refurbishment.
Staff are friendly, accommodating and have good relationships with residents. Residents are happy and enjoy getting involved in organised activities. Few residents prefer to spend time in their rooms. The home has access to peaceful and wellfurnished garden areas that is well used in the summertime
In the reception area, not all displayed certificates are current, we recommend that displays are checked to ensure certificates are up to date.