Time Court Residential + nursing home 2020 report
In May 2018, Healthwatch Greenwich conducted an Enter and View at Time Court Residential + nursing home. In January 2020, we used our power of Enter and View to revisit the care home.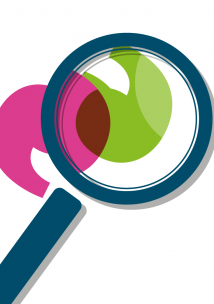 We spoke to 2 residents, and 1 members of staff and the Care Home Manager. Additionally, we observed a coffee morning in one of the lounge rooms with 8 residents.
The Care Quality Commission (CQC) carried out an unannounced visit to Time Court Residential and Nursing Home on the 22nd May 2019. The home was rated as 'good' overall however, the effective element was rated as "requires improvement".
Summary of findings
In May 2018, we conducted an enter and view visit to Time Court Residential and Nursing Home, in which we provided the following recommendations:
 Improve signage: Review care home signage to ensure that it meets visually sighted minimal font size (18+) and recommended primary colours. Include dementia friendly pictures depicting the room's function on signs and notices
Ensure that access and egress via the day-centre is secured
Management to clarify policy around resident transport facilities We are not clear as to present policy regarding resident transport. This needs to be clarified and clearly displayed
CCG and RBG review the referral of Dementia residents to the home
In our latest visit, we saw the following changes were made in response to these recommendations:
Signage is in large font.
There is clear distinction between the Age UK day centre entrance and the main entrance of the home, both of which are secure.
The home does not offer a minibus service. The home organises transport as and when needed, e.g booking cabs for hospital appointments. Additionally, the home arranges a minibus for the annual beach trip.
The home cannot provide care for residents with dementia. When dementia starts to affect a resident, a reassessment is carried out. If a placement is not found, the home provides additional staff to support the resident until a transfer can be arranged. Nevertheless, the home has become more dementia friendly, improving signage and the colour scheme in recently refurbished corridors.
Time Court Residential and Nursing home provides a calm, welcoming and homely environment. Feedback from residents is positive. Staff are approachable and friendly, know their residents well, and residents feel cared for. Communal areas are clean, and corridors are well lit. Despite not being a care home for people with dementia, it is reassuring to see the dementia-friendliness of the home through use of signage, artwork in communal areas, and light-coloured walls.