Westcombe Park Nursing Home 2020 report
In May 2018, Healthwatch Greenwich conducted an Enter and View at Westcombe Park nursing home. In January 2020, we used our power of Enter and View to revisit the care home.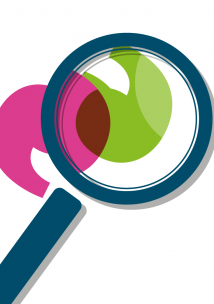 We spoke to 3 residents, and 4 members of staff. We observed the care and interaction between staff and approximately 30 residents in 3 lounge areas. In addition, we viewed all communal areas and several resident rooms.
The Care Quality Commission (CQC) carried out an unannounced visit to Westcombe Park Nursing Home on the 14th August 2019. The home was rated as 'requires improvement' overall
Summary of findings
In May 2018, we conducted an enter and view visit at Westcombe Park Nursing Home, in which we provided 7 recommendations:
Ensure all rooms are clean and odourless
Care plans should be shared with residents
Ensure all rooms are the appropriate size to meet residents' needs
Personalise residents' bedroom doors
Over the summer period, residents should always have a fan available in their room
Address all residents' complaints and requests and close the feedback loop with residents where possible
Address the current issues with residents' transport
Westcombe Park Nursing Home provides a welcoming and homely environment. The home is in an accessible, peaceful location with parking space for visitors with disabilities. Staff and residents have good relationships with each another, and quality of care appears good.
Menu choices are impressive, however, kitchen areas (in parts) on the upper floors are dated and in need of refurbishment. Corridors in the home are very narrow with just enough room for a wheelchair to pass through. If a wheelchair user, or a trolley, is moving down a corridor, there is no room for traffic in the other direction. In the event of an evacuation, this could create a bottleneck and subsequent delay.
Improvement to the internal environment would make it more dementia-friendly. For example, painting handrails in a contrasting colour to the walls, and personalising bedroom doors to make it easier for residents to find their own room and alert staff to residents at risk of falls.