Charlton Park Care Home 2020 report
In November 2017, Healthwatch Greenwich conducted an Enter and View at Charlton Park care home. In January 2020, we used our power of Enter and View to revisit the care home.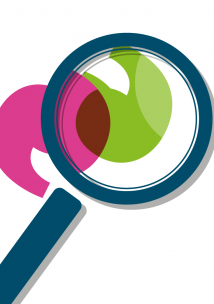 We conducted two Enter and View visits to Charlton Park in January. During our visit on the 24th we did not speak to residents, however we observed approximately 40 residents in the lounge areas. During our visit on the 28th, we spoke to one resident, and observed nine residents taking part in an exercise activity. 
The Care Quality Commission (CQC) carried out an unannounced visit to Charlton Park Care Home on the 25th and 26th April 2018. The home was rated as 'good' across all areas. 
In November 2017, we conducted an enter and view visit to Charlton Park Care Home, in which we provided the following recommendations:
 Display photographs and names of key staff members in communal areas
Create a community newsletter to share information with residents and their families
Modernise some of the home's décor
Look at installing more dementia friendly signage throughout the home, including toilets and kitchens in communal areas.
Summary of findings
We found a major security issue with the main entrance. During our first visit, we were able to enter the home without staff checking who we were or why we were visiting. We were then able to freely walk around the home unchallenged. We escalated this issue to Greenwich Clinical Commissioning Group, and Charlton Park has since responded with actions. Overall, Charlton Park Care Home provides a pleasant environment for residents. The home is clean and tidy, however in some areas the interior decor is very dated and does not feel comfortable or homely. Modernisation of the home's decor was recommended in our 2018 enter and view, however, this has not been conducted in more than a few small areas. Staff areas also need to be refurbished, as they do not feel comfortable, or encourage rest and relaxation, which could affect staff morale.
Healthwatch Greenwich Escalation report
On the 24th January 2020, we attempted an enter and view visit, which we proceeded to follow up four days later. During our visit, we had been concerned with security issues upon entrance at the home. Consequently, we escalated this issue to Greenwich CCG (see report appendix). The service provider has since responded (see report appendix.)