The Oaks Care Home 2020 report
In February 2018, Healthwatch Greenwich conducted an Enter and View at The Oaks Care Home. In January 2020, we used our power of Enter and View to revisit the care home.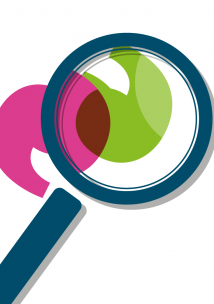 The Oaks is a residential care home located on Sidcup road, with services provided by Priority Adult Care. It provides care for adults 65+ with living with dementia, mental health conditions and nursing care needs. There are 93 beds with 85 residents in-house at the time of visit. Staffing consists of 1 Carer to 4 residents, plus a nurse. The home uses a staff tracking tool to calculate adequate staffing levels. 
We were unable to speak to residents due to their limited capacity. However, we spent 90 minutes of our visit observing 15 residents across three lounge areas. We spoke to two members of staff. The registered Care Manager was unavailable at time of visit, so we arranged a follow-up telephone interview
The Care Quality Commission (CQC) carried out an unannounced visit to The Oaks on the 10th May 2018. The home was rated as 'good' across all areas
Summary of Findings
In February 2018, we conducted an enter and view visit to The Oaks Care Home and provided the following recommendations:
Ensure all signage is dementia friendly
Explore the possibility of introducing memory boxes for clients with dementia
Increase the physicality of residents, discuss the possibility of using colour coded or textured patches
The Oaks Care home provides a homely environment. Resident rooms are spacious and personalised. Staff are attentive and clearly know their residents well. We are pleased to see that most of the issues raised in our previous report have been addressed.
Our main concern is with the dementia-friendliness of the home. We found some corridors to be dimly lit, outdated décor, and inconsistent provision of contrasting handrails. The Care Home Manager is aware of the need for improvements to ensure the home meets the needs of its residents and plans are underway, including the increased provision of memory boxes, and a gardening project to increase the physicality of residents.