On equal terms: Annual Report 2020-2021
Our Annual Report for the year 2020-2021. How your feedback helped us work to improve health and social care services in Greenwich over the past year, and what our key priorities will be for 2021-22.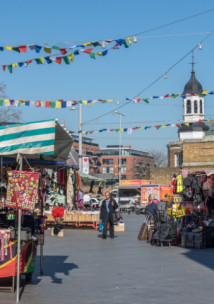 Highlights from this year: 
We reached over 19,000 people in Greenwich. 
Our volunteers provided over 100 days of support. 
We received £129,000 in funding from the Royal Borough of Greenwich in 2020-21. 
Download our annual report
Our annual report shares the real stories of patients in Greenwich and demonstrates how your feedback has helped us improve health and social care services.
Information and signposting: 2,279 people contacted us for information, signposting and guidance on the phone, via email, or in person. We reached 19,980 people though our website, social posts, and leaflets. 
Outreach and engagement: We attended over 230 meetings this year to gather service user views and meet with stakeholders to monitor health and care services. We generated 211,300 impressions through our Twitter account and 13,489 people visited our website to read our news, advice, and information pages.  
Our reports: We published 17 reports about the improvements people would like to see to health and social care services. From this, we raised over 98 issues over the year and made recommendations.