Ethnic health inequalities and the NHS
Report by the Kings Fund on the commitments made by the NHS to deliver health equity by working with the people whose health is not keeping pace with the rest of the population.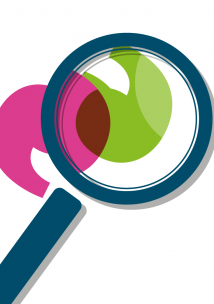 This report has been edited and published by the NHS Race and Health Observatory. It was commissioned as an independent report from The King's Fund. The team at The King's Fund who worked on it are Ruth Robertson, Ethan Williams, David Buck and James Breckwoldt.
Foreword
In principle, race equality is sewn into the fabric of the NHS. From its inception, it has been framed as a universal service, available to all equally. More recently, we have seen the NHS go further, committing not just to deliver equality of access, but to actively pursue health equity by targeting groups and individuals whose health is not keeping pace with the rest of the population. 
But this commitment is not yet being delivered upon and, in particular, we have seen Black and minority ethnic groups continue to lag behind their White counterparts in terms of living long and healthy lives. Despite continued efforts, and multiple restructures, the NHS has not managed to significantly close the gaps in health inequalities. As this report explores, some of that is down to the structure of the system itself. The NHS is a vast and complex web of organisations and individuals, each with slightly different constraints and under continuous pressure to improve and evolve.
It has proved too easy in the past for the system to lose focus on race equality, either because it is not prioritised by national leaders, or because it falls between the gaps left by all of these different organisations. This report, for the first time, examines each layer of the NHS system, considers its recent and coming changes, and explores
how every aspect of this system might be better activated to achieve ethnic health equality. It makes broad but actionable recommendations taking in national policy, accountability measures and data capture. But importantly, it doesn't lose sight of the more human aspects of the NHS.
As policymakers, we are often required to think of the NHS as something mechanical. We use words like 'levers' and 'pipelines', as though the system is a machine that can be tweaked and tinkered with to make improvements. But this language risks ignoring the systems greatest strength – the human beings who make it resilient and responsive and, most important of all, compassionate. The report makes recommendations aimed at more representative leadership, better quality of life
for Black and minority ethnic staff, and genuine engagement with the diverse communities that the NHS exists to serve. Only with this real human understanding and input can we hope to meaningfully move the dial on ethnic health inequality. 
This report represents an important snapshot of an evolving system. The delivery of health and care in this country is always changing and it's important that while we
explore the system we have, we must also look ahead to the system that will be. To the potential role of NHS-led provider collaboratives, the coming abolition of existing clinical commissioning groups, and the creation of whole new bodies such as the Office of Health Protection. We do not yet know exactly what these changes will mean, but this report provides an important foundation, indicating what the system needs to do now to close the gaps in ethnic health inequalities. 
The NHS Race and Health Observatory has only existed for a few short months
but stands ready and able to help support this change, with a vital role to play in
supporting many of the recommendations within this report. The Observatory will
serve as a critical friend to the NHS, asking questions, but also providing answers,
and supporting change. 
This report represents one of many steps needed to help understand the factors that shape race inequality in health, including the forces of structural racism and discrimination, and to begin to respond to them with impactful changes. Knowing how the system works, and how it interacts with underserved communities, is an important step towards rebuilding that system in a way that truly has equality at its core. We invite those reading this report to join us on that journey.
Dr Habib Naqvi, Director, NHS Race and Health Observatory