Enter and View Report: The Oaks
Read and download the Enter & View report for The Oaks care home in New Eltham.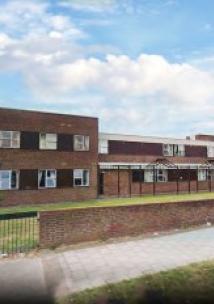 The purpose of our visit
The Health and Social Care Act 2012 allows local Healthwatch authorised representatives to observe service delivery at providers across a range of health and social care services such as hospitals, GPs, and care homes. 
Enter and View visits can happen if people tell us there is a problem with a service. They can also occur when services have a good reputation, so we can learn about and share examples of good practice from the perspective of people who experience the service first hand.
Through the programme we help providers to identify what is working well with services and where they could be improved.
How does it work?
Our trained staff and volunteers visit a Greenwich health and social care service. We then spend time at the location, talking both to people receiving care and those providing it.
After our visit, we analyse all the feedback that we have collected and write a report which is published on our website. We share our reports with the organisations involved, the local commissioner, the CQC, and with Healthwatch England. 
To protect the safety of service users and staff, we conduct risk assessments and DBS check all our staff and volunteers. 
Executive summary and recommendations
Executive summary and recommendations The Oaks was taken under new ownership and management in October 2021. Plans were put in place to refurbish the building and outside areas, with major work underway at the time of our visit. One unit is closed whilst the renovations are being carried out, with works contained to minimise disruption to residents. Most residents at the Oaks live with dementia and have limited ability to communicate.
During our observations, residents appeared content and settled and staff were empathetic and caring towards them. The building is surrounded by beautiful gardens. All the rooms, even though some contain outdated and worn-out furnishings, are sunny and cheerful.
The care home is in a quiet residential area in the south of the borough. The distance from the centre of Greenwich can make the commute difficult, the closest bus stop and train station (New Eltham) is around 15 minutes walk away.
Recommendations
1. Provide all resident's rooms with a memory box.
2. Review storage needs and ensure areas designed for residents are available to residents and not used for storage.
3. Regular dental care visits for residents.
4. Display photographs with names of key staff members in communal areas.
5. Complaints information to be on display and available.
6. Declutter notice boards to make relevant information stand out.