What did we hear in June 2022?
Read and download our June 2022 Feedback report and response from LGT.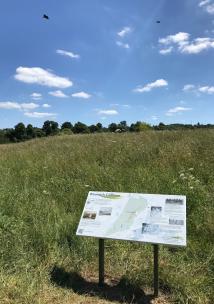 Find out what the public has been telling us about health and social care during June 2022.
The feedback presented in this report represents 156 responses from the following sources:
Calls and emails to Healthwatch Greenwich from Greenwich residents and service users
Conversations as seen on social media and on community and neighbourhood sites
Online reviews of services
Insight collected from service users during our community outreach activity
They didn't ring till lunchtime the next day so it was over 19 hours later
I was lucky to have a doctor who took my symptoms seriously, otherwise I might have ignored the lump
The feedback we collected this month concerns the following topics:
GP services

Digital Access
Getting an appointment
Communication with service users
Feedback opportunities

Dentistry

Access to NHS Dentistry
Treatment for children with Special Educational Needs (SEN)

Oxleas NHS Trust
Pharmacists 

Medical supplies and health misinformation

NHS 111
Lewisham and Greenwich NHS Trust Queen Elizabeth 

A&E
Communication
Return of hospital equipment
FAQs
Who does this report get sent to?
We send this report directly to:
- MPs
- Councillors 
- Key decision makers in the NHS including senior managers in Quality Improvement
- The CQC (Care Quality Commission)
Anonymised feedback is also shared with Healthwatch England who call on NHS England and other national bodies to improve health and social care. See how your voice makes a difference across the country.
What difference does my feedback make?
The South East London Clinical Commissioning Group (CCG) has actioned many of the most common themes that arise from our feedback reports.
For example, when we reported that there could have been more clear information on the vaccination programme, a letter was sent to all Royal Borough of Greenwich residents including information about the booster vaccination, eligibility and how to book the vaccine. 
See more examples in How your voice is making a difference in Greenwich
Will my feedback be anonymised?
Yes, we will anonymise your feedback and only ever collect personal data when we have explicit consent to do so. We will not publish your full name in our feedback reports.