How your voice is making a difference in Greenwich
Find out more about how your feedback has helped to improve health and social care in Greenwich.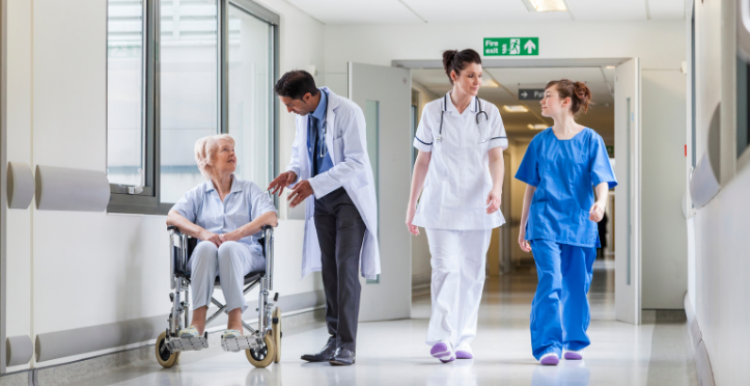 It's really important that you share your experiences – whether good or bad, happy or sad. If you've had a negative experience, it's easy to think there's no point in complaining, and that 'nothing ever changes'. Or, if you've had a great experience, that you 'wish you could say thank you'. Remember, your feedback is helping to improve people's lives.
COVID Vaccinations
We heard that service users found the information on COVID Vaccinations to be confusing.
Here is how the South East London Clinical Commissioning Group (CCG) have responded: 
A letter was sent to all Royal Borough of Greenwich residents including information about the booster vaccination, eligibility and how to book the vaccine. 
A team of Vaccine Champions are visiting neighbourhoods (Woolwich Commune, Woolwich Riverside, Plumstead and Thamesmead), knocking on all doors giving information about the Covid-19 vaccination including booster doses.
Residents are also encouraged to sign up for regular updates and become a Community Champion. For more information on this, and information on how to sign up, see here
Telephone Systems and Communications
We found that front desk communication has lasting effect on patient experience and can become a real barrier to accessing medical help and treatment. Poor communication can exacerbate a stressful situation, heighten tensions, and leave patients feeling dejected.
What is being done to improve telephone systems and communications?
The CCG will encourage and support practices to operate consistently, sharing good practice with one another. The CCG are also looking into the possibility of introducing an explanation about what and why certain information is required i.e. to help direct their call and ensure they receive the most appropriate care. With regards to telephony, the CCG will continue to work with practices to seek out opportunities and national funding to upgrade to systems. This may however take some time depending on the individual practice contracts and penalties associated with early exit. In the meantime, we will explore with practices ways in which changes can be made within current systems to improve patient experience.
eConsult
We reported that patient experience with eConsult continues to be mixed. While many enjoy the benefits of digital tools, some report the form is too long, they don't always receive a response after submitting the form, or they are frustrated at missing follow-up calls as patients are not routinely told when to expect a call. Some service users are also confused about which services they can access online or request via econsult. 
What is being done to improve eConsult?
The CCG are looking into different ways of confirming receipt of an eConsult submission e.g. by SMS text message with a call by X.
For those that are not comfortable with completing an eConsult form, practices continue to be contactable via the telephone. The CCG will work with practices to identify ways in which vulnerable patients can access services. This may include the development of easy-to-understand communications, in conjunction with relevant partner organisations.
Where issues have been raised about specific practices these will be addressed on an individual basis and support provided to improve.
It is worth noting that from October 2022, practices are contractually obliged to 'offer and promote' to their patients:
An online consultation tool;
A video consultation tool;
A secure electronic communications method; and
An online online facility to provide and update personal or contact information.
All of the above should be offered 'alongside rather than as a replacement for other access and communication methods'.
What is a Clinical Commissioning group (CCG)?
CCGs are membership bodies that decide which services are needed in certain areas of England. CCGs were set up across England in 2012, in line with the Health and Social Care Act. This was part of the government's stated desire to create a system that was more sensitive to the needs of patients.
Who is part of a CCG?
A CCG is made up of:
GPs 
Lay members
Other clinicians including a nurse and a secondary care consultant
What is a Primary Care Network (PCN)?
PCNs are groups, led by clinical directors who may be a GP, general practice nurse, clinical pharmacist or other clinical profession working in general practice. These networks aim to provide the structure and funding for services to be developed locally, in response to the needs of their patients.
For more information about PCNs, please see a link to the NHS website here
View the full response from South East London CCG here