What is it like to volunteer with Healthwatch Greenwich?
Hear from Darya, a Goldsmiths student, who has just completed her placement with us.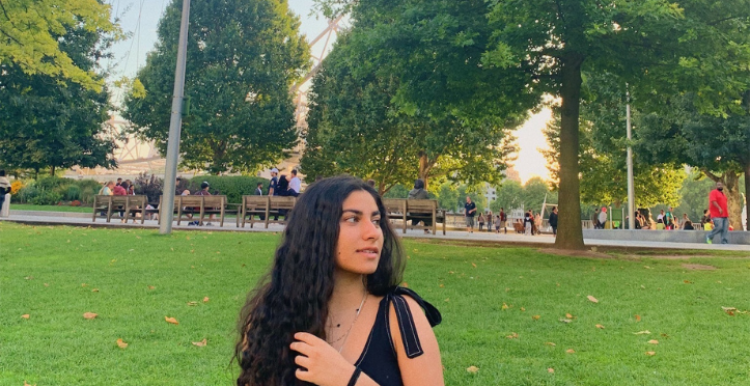 About me
My name is Darya Kalsi, and I am originally from Washington DC, however, I am doing my undergraduate in London at Goldsmiths University, studying Media and Communications.
As part of my degree, I was given the fantastic opportunity to work at Healthwatch Greenwich which has now, unfortunately, come to an end.
I study a range of subjects at university from film to social media and theory of media.
My experience volunteering at Healthwatch
I have been working with Penny Grosett, the Communications and Signposting Officer for Healthwatch Greenwich. Over the time I have been here, I have been working in the social media role which has many opportunities to learn about how Healthwatch Greenwich's social media platforms operate.
I have also had the opportunity to sit in weekly meetings and find out about what everyone on the team works on. During my time at Healthwatch Greenwich, I've met Joy Beishon, the Chief Executive of Healthwatch who supports and advises the Healthwatch team and ensures that Healthwatch Greenwich hears what the community has to say. I've also met the Community Engagement manager Kiki who develops relationships with certain organisations to promote Healthwatch and is also the volunteer manager. I've also met Jahan who gathers patient and service user views.
I have learned a great deal about Healthwatch Greenwich, including what they do and how helpful and important they are to the community. 
What I've learnt during my placement
I have gained a lot of new digital and research skills. The thing I have enjoyed the most is content creation, using Canva. I have also enjoyed researching how to get more interaction on social media platforms, as I found it interesting to know what gets good engagement and what doesn't.
Penny introduced me to national health campaign sites where I could see upcoming campaigns and social media toolkits from organisations like NHS England. I've learnt a lot about how national health campaigns work and put together and how Healthwatch Greenwich focus on particular campaigns that focus on tackling Health Inequalities - for example, we shared information about Sickle Cell which is particularly common in people with an African or Caribbean family background.
My hobbies
My hobbies include going for walks, listening to podcasts and music, hanging out with my friends, and cooking!
My experience in the UK
So far, I have loved living in London! I find that there is always something to do, so you can never get bored. London in the summer is especially nice, as there are several parks I can go to hang out with my friends, as well as many outdoor movie nights and festivals to check out. I have also had the pleasure of seeing many historic sites in London and will be exploring more as the years go on.