Insight on COVID-19: Support for vulnerable children
This briefing focuses on the recent experiences of vulnerable children and their families when accessing health and social care services during the Covid-19 pandemic.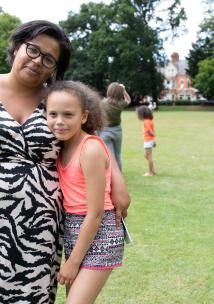 Summary
Healthwatch England has asked all local Healthwatch to seek the views of their residents and service users on the impact of Covid-19. We want to hear how the pandemic has affected the way Greenwich residents are accessing health and social care services and any issues or barriers they may be encountering, as well as telling us about examples of great practice and support. This briefing focuses on the recent experiences of vulnerable children and their families.
Key findings
Families of children with additional needs are struggling, with the additional stress of lockdown affecting their own mental health. Many vulnerable children are at high risk of contracting Covid-19 due to the nature of their condition or their personal circumstances, adding to families' anxiety. Parents can't call on help from extended family due to lockdown and social distancing.
 Parents of children with Education, Health and Care (EHC) plans told us they have not been involved in risk assessments and as such have little confidence that these are happening. As a result, some potentially vulnerable children (whose needs could be safely met in an educational environment) have not been given access to attend school.
As a result of the Coronavirus pandemic, many services and associated support haveInformation and support from schools and the council has been variable. Some schools are offering excellent support packages for children with additional needs, such as virtual speech therapy and packs of tailored lessons and activities, while others are offering very little. Some parents don't have the confidence or ability to support their child's home schooling and are concerned at what support will be available when they return to school, especially if they are starting or changing schools. This is a particular concern for parents who do not speak English as a first language had to move online and this has amplified the digital divide. Many families caring for children with additional needs don't have access to digital devices or the internet. Parents are confused over who is, and who is not, eligible to receive digital devices or how to apply. In addition, some parents of children with additional needs, simply don't have the confidence, or knowledge, to home-school and are worried their children are falling behind.
Groups and organisations offering support to families and children with additional needs are under significant pressure. Some have ceased operating altogether and are concerned about their ability to resume activity once the pandemic is over. Other groups and organisations continue to operate, though offering a reduced range of support. Both staff and volunteers are concerned that families with vulnerable children are not receiving the help they need.
South East London Clinical Commissioning Group (Greenwich) and Royal Borough of Greenwich would welcome further conversations with Healthwatch and the contributors to the report so that we can explore the concerns raised and establish their underlying causes and to share some of the feedback that we have received from service users to our collective Covid-19 responses.